Since this year's flu season coincides with COVID-19, RNAO is committed to keeping you informed with credible resources to help you protect yourself, your family and the communities you serve as health-care providers.
We encourage everyone in Ontario to get the flu shot. It is the first and most important step in protecting against influenza (flu) viruses. Although there are vaccines to prevent COVID-19, we urge you to stop the spread of germs by continuing to wash your hands often, avoid touching your eyes, nose and mouth, cover your coughs and sneezes, maintain physical distancing from others and wear a mask. Public health officials say these preventative measures will help you to avoid exposure and reduce the spread of COVID-19 and the flu, and maintain your overall health.
Stay healthy, Ontarians. #FightTheFlu
On this page:
Please feel free to save and use the below graphics on your social media channels to share with your followers and spread the word about #FightTheFlu. No permission is required. 
Image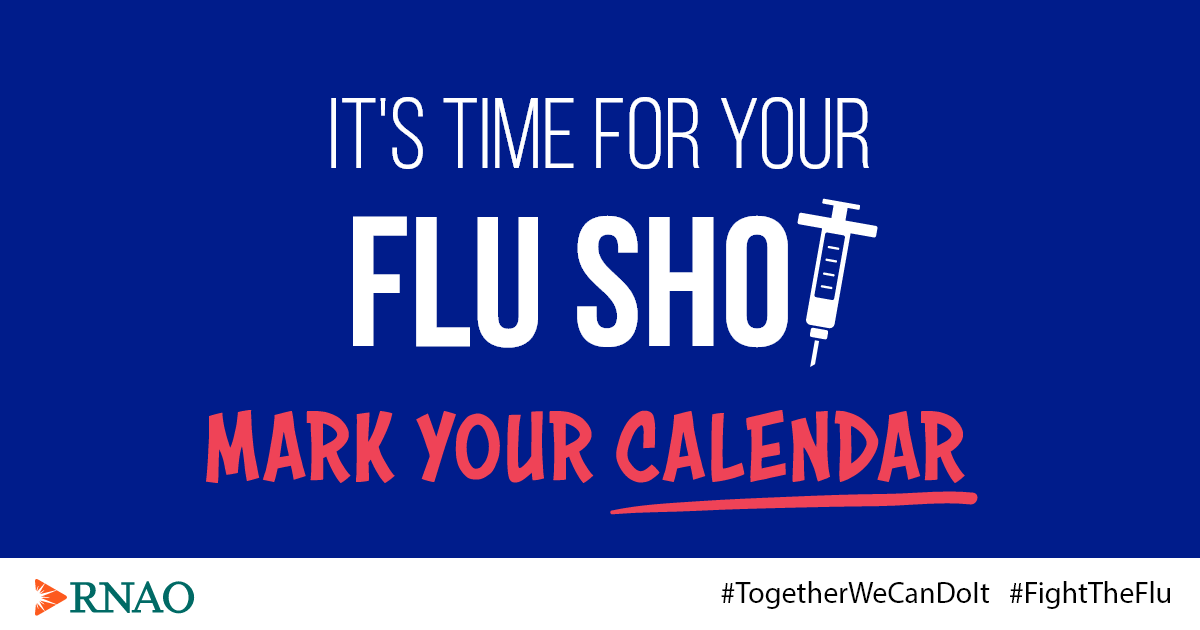 Image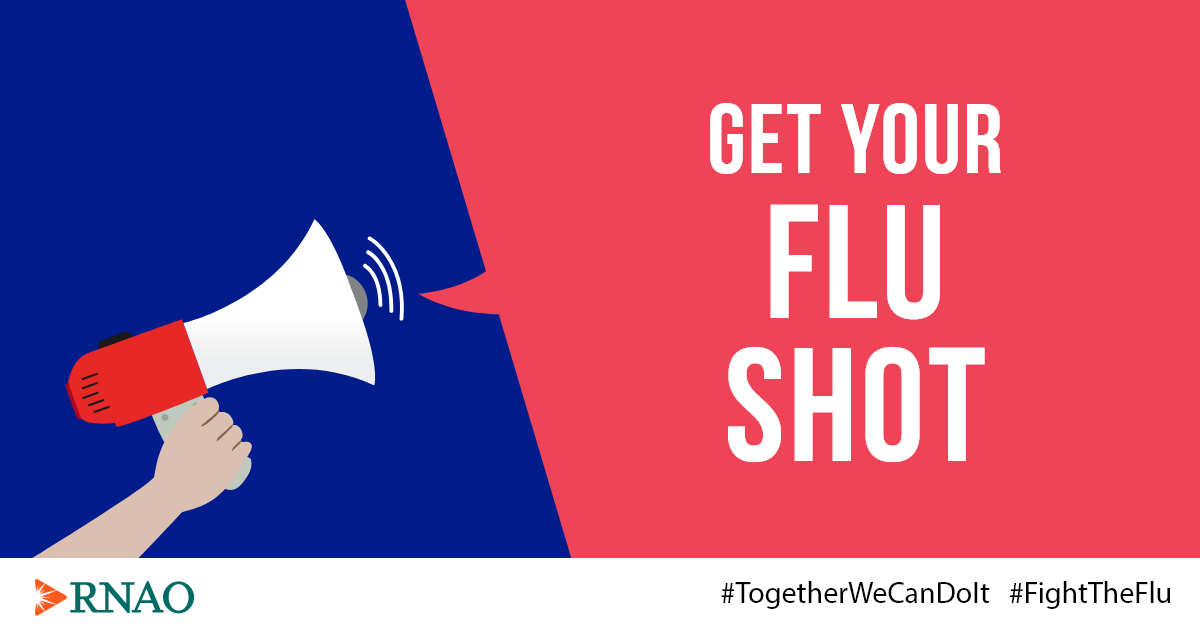 Image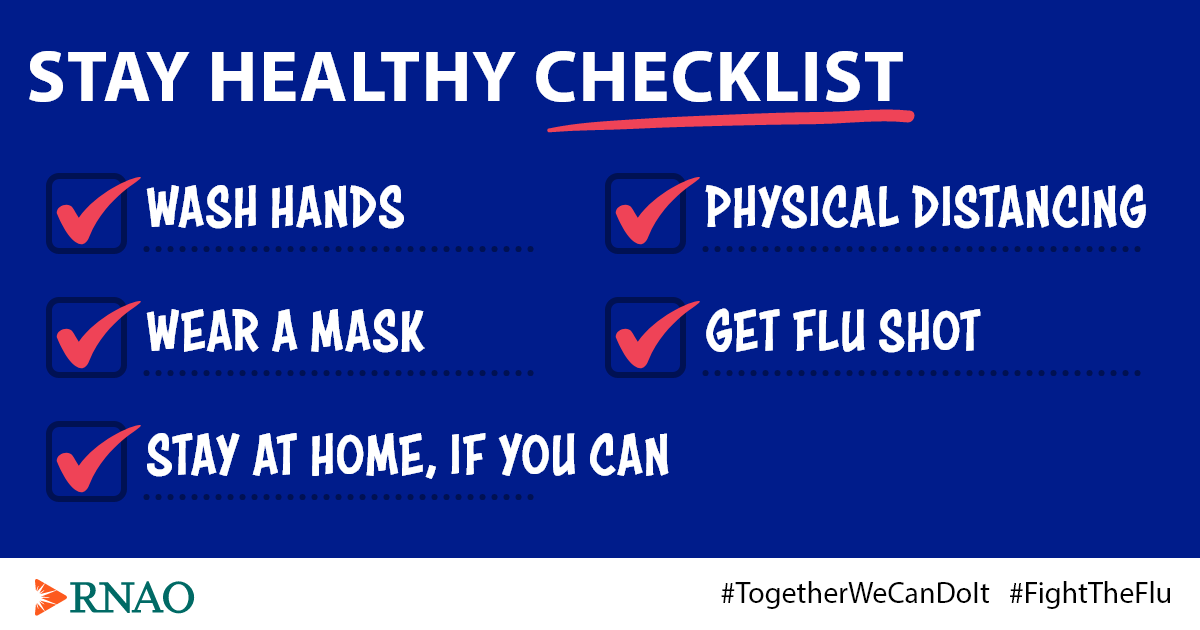 For additional information on influenza vaccine and the flu season as it coincides with COVID-19, please visit any of the following websites: