Nursing Week will be held
May 8 - 14
 and RNAO will be celebrating with the theme
Change through Unity and Action
.
It is the annual celebration of our profession that always coincides with the birthday of Florence Nightingale, the founder of modern nursing, on May 12.
RNAO is proud to recognize all nurses for the quality of care they provide to patients, clients and long-term care residents. From the bedside to the classroom and the boardroom, nurses make Ontario, our country and the world a healthier place.
 
OUR THANKS AND GRATITUDE TO ALL NURSES
Nursing Week (May 8 to 14, 2023) is a time for nurses to reflect on our central role in all domains of practice and pride ourselves for being unwavering in serving the public. Nurses are the backbone of Ontario's health system and form the largest body of registered health professionals. As direct care providers, administrators, educators, researchers and policy makers, we work together in various roles, sectors and settings to contribute to healthy populations.
Our unique experiences and journeys enrich our profession and together, as a fierce collective, we are unstoppable. RNAO's recent Nursing Career Pathways report highlights how the profession has the power to inspire, attract and fulfill people who choose to care for the wellbeing of others with knowledge and compassion. Nurses know the profession is one filled with opportunities, and more must be realized to retain and attract nurses in Ontario.
Image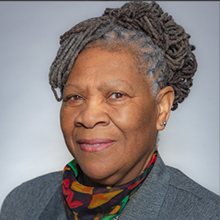 Dr. Claudette Holloway, RN, BScN, MSN, DHA, CHE
RNAO President
Image
Dr. Doris Grinspun, RN, BScN, MSN, PhD,
LLD(hon), Dr(hc), DHC, FAAN, FCAN, O.ONT.
RNAO CEO
RNAO and our strong membership of 50,400 RNs, NPs and nursing students will continue to advocate for competitive compensation, safe workloads, healthy work environments, education and role advancement – for current and future generations. And, we will insist government expands Ontario's publicly-funded and not-for-profit delivered health system to ensure safe and quality care.
To all nurses: Thank you for dedicating your life to caring for others. Thank you for sharing with Ontarians and with one another the power of commitment and resilience. To nursing students, keep your zest for learning and for our profession as you embark on your career journey. The possibilities are endless.
In nursing, every day is different – filled with opportunities to grow, provide compassionate care and share knowledge with others. Be proud of being a nurse, and know we are always by your side, cheering you on.
​​​Happy Nursing Week!  
#HeyNurse
Nursing associations launch the national #HeyNurse campaign
In honour of Nursing Week (May 8-14), a group of nursing associations from across Canada has come together to launch the #HeyNurse social media campaign. Nursing Week is the annual celebration of the profession and an opportunity to recognize all nurses from all sectors. This campaign is for the public so you can tell a nurse or a group of nurses that you appreciate their work and/or you want to thank them for the care you or a loved one received. 
Image