Nursing Week is the annual celebration of our profession that always coincides with the birthday of Florence Nightingale, the founder of modern nursing, on May 12.
This year, it will be held May 10-16 and RNAO will be celebrating with the theme Protecting Ontarians and Leading Change: Nurses and RNAO during COVID-19. RNAO is proud to recognize all nurses for the quality of care they provide to patients, clients and long-term care residents. From the bedside to the classroom and the boardroom, nurses make Ontario, our country and the world a healthier place.
OUR DEEPEST THANK YOU AND ADMIRATION
The World Health Organization has proclaimed 2021 as the International Year of Health and Care Workers to express gratitude for their unwavering dedication in the fight against the COVID-19 pandemic and to ensure all health workers are supported, protected, motivated and equipped to deliver safe health care at all times.
As we continue the battle against COVID-19, RNAO thanks all nurses – and especially Ontario's registered nurses and nurse practitioners – who have spent 15 intense months on the front lines of care with great courage, expertise and compassion. You have led organizations. You have reorganized curriculums. You have worked on the front lines, putting patients, clients and residents first. You have saved lives and witnessed the loss of too many lives. You have experienced anguish and joy. You have felt despair and hope. You have experienced exhaustion and you have been reenergized. Above all, you have made a grand difference.
Your work in all sectors and roles shines and makes us proud.
Image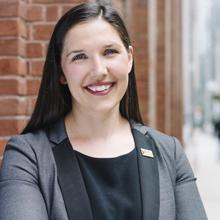 Morgan Hoffarth, RN, MScN
RNAO President
Image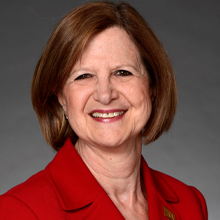 Doris Grinspun, RN, MSN, PhD,
LLD(hon), Dr(hc), FAAN, FCAN, O.ONT.
RNAO CEO
Nurses are the backbone of our health system and we couldn't be prouder of you for your contributions.  Today, more than ever, Ontario salutes you.
As we mark Nursing Week (May 10-16), RNAO would like to invite you to join us for a variety of virtual events to laugh, learn and honour you and the work of your colleagues. Despite these uncertain and stressful times, we should take pride in knowing that our profession and each nurse in Ontario, in Canada, and indeed the world over are changing lives for the better.
As we continue to face trying times, RNAO will continue to speak out with you and for you. We stand with you every minute of the day and every minute of the night – shift to shift. You are today's Florence Nightingales bringing knowledge and compassion, light and hope, wherever you go.
We salute you with enormous gratitude, for who you are: a proud nurse. A promising nursing student.
May 10, 2021: Ongoing
Launching during Nursing Week and continuing ongoingly, this event will give members an opportunity to share their experience with their MPP so they can better understand the depth of nursing practice challenges while caring for patients and communities throughout the COVID-19 pandemic.
May 10, 2021: 12 - 12:30 p.m. ET
Join us for an overview of RNCareers.ca - RNAO's official nursing career site since 2006. We will also be presenting key cover letter and resume writing tips.
May 10, 2021: 12 - 3 p.m. ET (by appointment only)
Resume review is a virtual one-to-one 20-minute virtual session where you will receive feedback on your resume. Various RNAO staff and community partners will be involved in this event.
May 10, 2021: 2 - 4 p.m. ET
To kick off National Nursing Week, we're dedicating our COVID-19 webinar to your stories. Nurses, other health providers and members of the public are welcome to join our webinar to pay tribute to the roles nurses have played during the pandemic. This webinar is focused on good news and features a virtual wall of appreciation.
May 11, 2021: 10 - 10:30 a.m. ET
Join us for interview tips and techniques, and to learn how to prepare an "elevator speech."
May 12, 2021: 2 - 3 p.m. ET
The Nursing Now Ontario Awards celebrate the contribution of nurses who improve the health outcomes of Ontarians and who contribute to nursing practice. Awards are presented to one winner in three categories: registered practical nurse (RPN), registered nurse (RN) and nurse practitioner (NP). 
May 12, 2021: 3 - 4:30 p.m. ET
RNAO recognizes that these past 15 months of the pandemic have been grueling for nurses. Our Work and Wellbeing Survey results showed that 13 per cent of RNs and NPs aged 26-35 are likely to leave the profession once the pandemic is over. We cannot let this happen!
On Wednesday, May 12 – Florence Nightingale's birthday, we are focusing our conversation on initiatives to be undertaken to retain RNs and NPs in the profession. We are inviting politicians to join the conversation to hear directly from nurses about what they need to thrive in the profession. 
May 13, 2021: 9 - 12 p.m. ET (by appointment only)
Resume review is a virtual one-to-one 20-minute virtual session where you will receive feedback on your resume. Various RNAO staff and community partners will be involved in this event.