We are registered nurses, nurse practitioners and nursing students
Whether we are influencing change in boardrooms, classrooms or clinical settings, we are nursing leaders.
We are in emergency rooms, your home and community settings when you're in crisis. We help deliver your babies and we look after your parents and grandparents in long-term care. We're also mentoring tomorrow's nursing leaders in educational settings.
We are 51,650+ strong and growing
Our Mission
We are the professional body representing registered nurses, nurse practitioners and nursing students in Ontario. We advocate for healthy public policy, promote excellence in nursing practice, and power nurses to actively influence and shape decisions that affect the profession and the public we serve.
Values
We believe health is a resource for everyday living and that health care is a universal human right. We respect human dignity and are committed to diversity, inclusivity, equity, social justice and democracy. We believe the leadership of every nurse advances individual and collective health.
Image

Best Practice Guidelines (BPG) Program
We inform and support best clinical practices here in Ontario and around the world through our Best Practice Guidelines (BPG) program. We have published over 50 BPGs as well as a toolkit and educator resources to support implementation.
Image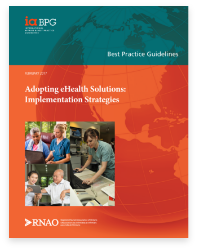 ---
Image

Best Practice Spotlight Organizations (BPSO)
BPSOs are health-care and academic organizations that implement and evaluate the outcomes of the RNAO best practice guidelines they adopt. Launched in 2003, the BPSO designation has spread widely with more than 1,500 health care and academic sites in Ontario, Canada and internationally.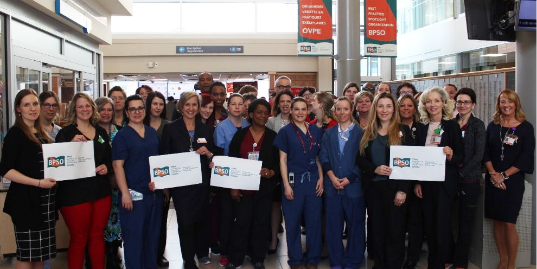 ---
Annual General Meeting
RNAO's Annual General Meeting (AGM) takes place each year in June. It is an opportunity to see your association at work for you. All RNs, NPs and nursing student members as well as members of the public are invited to attend.
The CEO and president give their reports on the past year's activity, including key successes and achievements. The association's financial statements are presented to the membership. Results of governance items are announced as part of the association's One member, one vote process, including the election of new board members and bylaw changes, if applicable. During the AGM, consultation representatives discuss and vote on resolutions for the upcoming year. Resolutions are priority advocacy items developed and passed by RNAO members.
The three-day celebration also includes presentation of RNAO's Recognition Awards, Media Awards and the closing keynote presentation on an new or emerging issue affecting the nursing profession or the health system.
It is an opportunity for members to network with peers and colleagues and help shape the priorities for the year ahead.
Image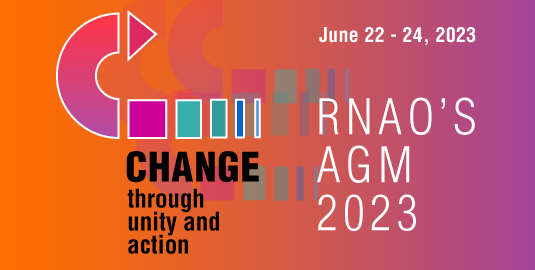 ---
RNJ
RNJ, formerly Registered Nurse Journal, is our flagship digital publication. It reflects nurses' ever-changing roles within the health system. We produce thoughtful, attractive and informative articles and columns, always striving to include something of interest for everyone. We tell the personal stories of our members as they relate to the policy, practice and professional development work of the association.
Image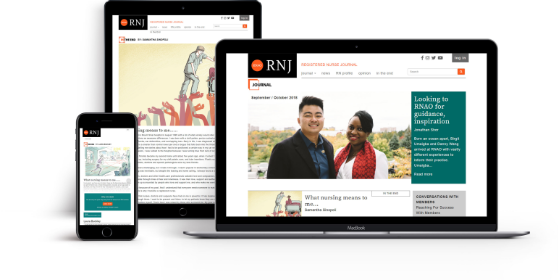 ---
RNCareers
RNCareers is RNAO's official career site. Designed to meet the needs of Ontario's nursing profession, it is a trusted and reliable site for RNs, NPs, RPNs and nursing students considering their next career move and a favourite among employers.
Image