The Registered Nurses' Association of Ontario (RNAO) is the professional association representing registered nurses (RN), nurse practitioners (NP) and nursing students in Ontario.
RNAO's more than 48,500 members enjoy membership benefits like legal protection, educational events, nursing and health-care information, and networking opportunities; and collaboratively support the association's advocacy for healthy public policy that benefits all Ontarians. Sign up today and start contributing to RNAO's strong and effective voice, and gain access to valuable benefits that support your nursing practice.
Registration is easy! Download the application, join online or call us at 416-599-1925 or 1-800-268-7199.
We asked RNAO members what membership means to them. Here are some of their answers. If you want to look at past posts or share your own, use this hashtag: #RNAOmember.
Benefits 
Join a community that makes a difference 
Advocacy

​​​Through our advocacy work, ongoing consultations with the Ontario government, we are vigilant in our mission to enhance the nursing profession. Members are among the first to learn of proposed changes to public policy and members often provide input in policy making decisions.

Knowledge leadership 

RNAO's best practice guidelines (BPG) department offers opportunities in areas such as research, surveys, guideline development and professional development. Our quarterly publication, RNJ, ensures members are at the front of the line when it comes to access to nursing thought leadership.
Image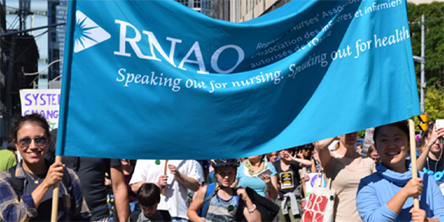 Image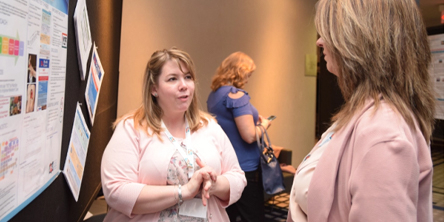 Legal protection
Members are covered under our professional liability protection (PLP) insurance regardless of when a claim is made.
They also have access to cyber liability protection (CLP) as part of membership.
We also offer an additional Legal Assistance Program (LAP®) for a small fee.
Member exclusive savings
Members enjoy many money-saving benefits that can offset their membership fees. Savings include:
Image

Image

Image

Image

Image

Undergraduate nursing students' benefits
Image

Student member benefits
Networking, political action, community involvement, career counselling, evidence-based practice plus savings are all benefits for student members.
Image

Student opportunities 
RNAO offers clinical and board of director placement opportunities, as well as liaison positions at your campus.
Image

Student fees
Become an student member at RNAO for less than $22.
Image

Undergraduate nursing student associate
All student members get full access to RNJ.
Friends of RNAO
This membership is for any person who wishes to support the work of RNAO, but does not meet the criteria of member or associate member.
Become a Friend of RNAO and show your dedication to progressive health care and nursing policies that benefit the health of the people of Ontario and beyond. Friends of RNAO receive timely updates on RNAO's advocacy, media releases, BPGs, and educational webinars.
Friends of RNAO also receive RNAO's monthly e-newsletter In The Loop and our award-winning online publication RNJ. Friends of RNAO can also access RNAO's affinity partners' group rate discounts in home and auto insurance, mortgage savings, and more.
---