Our unit carries out research on the evaluation of evidence-based nursing practice, implementation science and measurement of outcomes.
Objectives
Image

BPG development
To evaluate innovative methodologies for the development of RNAO's Best Practice Guidelines (BPG).
Example: Weaving Indigenous wise practices together with expertise on guideline development, implementation and evaluation to ensure culturally-safe practices for Indigenous partners.
Image

BPG implementation
To evaluate BPG context indicators and implementation strategies through RNAO's collaboratory projects and other initiatives.
Example: Evaluate context indicators (for example, leadership) and their impact on the uptake and sustainability of BPG recommendations.
Image

BPG evaluation
To evaluate the impact of implementing BPGs in Best Practice Spotlight Organizations (BPSO) on patients, organizations and health system outcomes.
Example: Evaluate the impact of specific BPG clinical recommendations on outcomes (for example, rate of falls, percentage of falls resulting in injury, percentage of persons whose pressure injury worsened).
RNAO leads 
Image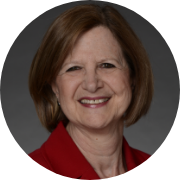 Dr. Doris Grinspun, RN, MSN, PhD,
LLD(hon), Dr(hc), FAAN, FCAN, O.ONT.
CEO, Registered Nurses' Association of Ontario (RNAO)
Image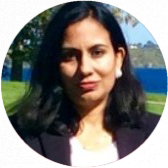 Dr. Shanoja Naik, PhD, MPhil, MStat, MSc(Math), BEd
Associate Director and Chief Scientist, Registered Nurses' Association of Ontario (RNAO)
Current research projects
Image

Implementation collaboratory project:
This research will identify and measure contextual indicators and processes for BPG implementation to determine their effect on evidence uptake, evidence sustainability and patient outcomes.
Image

Research on implementing digital clinical pathways:
This research will evaluate the implementation outcomes of evidence-based clinical pathways in a variety of long-term care homes across Ontario focused on three topics: person-and family-centered care (PFCC), assessment and management of pain, and preventing falls and reducing injury from falls.
Image

Artificial intelligence and machine learning:
RNAO has launched this initiative to assess data collected from BPSOs and to predict patterns in implementation of BPG and related outcomes across organizations, health sectors and regions/countries.
RNAO research webinar
Leading with Evidence: Applying Research in Practice (May 13, 2022)
How can nurses effectively use research in clinical practice, quality improvement initiatives and advocating for healthy public policy? This virtual event convened in May 2022 focused on how nurses – from novice to expert – use research to improve patients' clinical and health outcomes. Leaders from RNAO's guideline development, implementation and evaluation teams outlined the knowledge and skills nurses need to advance their evidence-based practice competencies.
---
Evidence Boosters
RNAO's Evidence Boosters are two-page infographics that demonstrate the impact of BPG implementation on clinical and organizational outcomes. Below are links to our most recent evidence boosters. We will update this page when new evidence boosters become available.
As part of their quality improvement initiative, Holland Christian Homes (HCH) has implemented RNAO's Assessment and Management of Pain best practice guideline (BPG) at two of their sites — Grace Manor and Faith Manor — to address gaps in assessing and managing pain and reduce the incidence of worsening pain among their residents.
This Evidence Booster evaluates the impact of implementing several RNAO BPGs – Person- and Family-Centred Care, Preventing Falls and Reducing Injury From Falls and Engaging Clients Who Use Substances – in the nursing program curriculum at Nipissing University in North Bay, Ontario.
This Evidence Booster evaluates the impact of implementing RNAO's Preventing Falls and Reducing Injury from Falls BPG at Braemar Retirement Centre, a long-term care facility in Wingham, Ontario.