On this page: 
Representatives from the Registered Nurses' Association of Ontario's 50,400+ membership will be going to Queen's Park for our 23rd annual Queen's Park Day (QPD) on March 2, 2023. Staff and executive network officers look forward to meeting with members of provincial parliament (MPP) from across the province to discuss priority issues and witness the political process at work. 
On the morning of March 2, members will meet for a hot breakfast with MPPs in the Legislative dining room to discuss two priority issues: The registered nurse (RN) understaffing crisis and the opioid overdose crisis. Then in the afternoon, assembly will head over to University of Toronto's Hart House where political party leaders and critics will formally address the Assembly and take questions as well.
It is an exciting day of advocacy where leaders and nurses work together to improve the health system for all Ontarians. 
Invitations with registration information has been emailed to eligible members. If you didn't receive the invitation or have any questions, please email amorris@RNAO.ca.
Image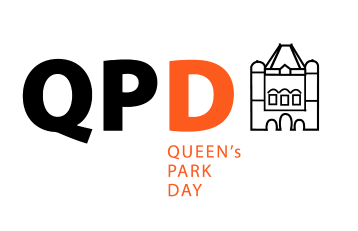 Agenda
23rd annual Queen's Park Day (QPD)
Thursday, March 2, 2023
7:30 – 11:30 a.m.
Breakfast sittings – RNAO assembly of leaders and MPPs at Queen's Park
Image

  8 – 8:45 a.m. ET
Breakfast sitting with MPPs
Group one – Legislative dining room
Image

  9 – 9:45 a.m. ET
Breakfast sitting with MPPs
Group two – Legislative dining room
9:45 – 10:30 a.m. ET
Media conference: Release of RNAO's nursing career pathways
Dr. Claudette Holloway, RNAO President
Dr. Doris Grinspun, RNAO CEO
Image

  10:30 – 11:30 a.m.  ET
Question period
Board of directors proceed to members' gallery.
Assembly of leaders and RNAO staff proceed to public galleries
12 - 4 p.m. ET
Lunch and afternoon events at Hart House
University of Toronto
7 Hart House Circle
Image

  12:45 – 1:45 p.m. ET 
Nursing career pathways
Dr. Doris Grinspun, RNAO CEO  
2– 3:40 p.m. ET
Presentations and Q&A with Ontario's political leaders
Image

  2 – 2:30 p.m. ET
Hon. Doug Ford
Premier of Ontario
Hon. Sylvia Jones
Deputy premier of Ontario and minister of health
Hon. Paul Calandra
Minister of long-term care
Image

  2:35 – 3 p.m. ET
MPP Marit Stiles
Leader of the official opposition, Ontario New Democratic Party (NDP)
MPP France Gélinas
Health critic, Ontario New Democratic Party (NDP)
MPP Wayne Gates
Critic, long-term care, retirement homes and home care, Ontario New Democratic Party (NDP)
Image

  3 – 3:20 p.m. ET
MPP John Fraser
Interim leader of the Ontario Liberal Party
Image

  3:20 – 3:40 p.m. ET
MPP Mike Schreiner
Leader, Green Party of Ontario
Image

  3:40 – 4 p.m. ET
Closing remarks
Dr. Claudette Holloway, RNAO President  
Dr. Doris Grinspun, RNAO CEO  
​​​​​​
Queen's Park Day 2023 toolkit:

Image

Fact sheet - RNAO

Image

Fact sheet - Ontario's RN Understaffing Crisis: Impact and Solution

Image

Political Action Bulletin - Ontario's RN Understaffing Crisis: Impact and Solution

Image

Fact Sheet - Overdoses from toxic drug supply: A public health crisis

Image

Political Action Bulletin - Ontario's escalating overdose crisis