What is the Best Practice Champions Network®?
The Best Practice Champions Network®, established in 2002, now includes more than 100,000 change agents in Ontario and around the world. Change agents – people passionate about implementing evidence-based practices and improving care and health – include nurses and other health professionals from all roles and health sectors, nursing students, advocates, persons with lived experience, and caregivers. These "champions" raise awareness about RNAO best practice guidelines (BPG), mobilize their peers, and use change management processes and social movement approaches to influence uptake and sustainability of BPGs in their academic and practice settings to benefit the broader communities they serve.
Why should I join the network?
As an RNAO Best Practice Champion, you'll get access to a wide variety of resources and supports including:
Social networking

Regular information sharing webinars

Workshops and seminars on relevant topics

Funding opportunities to support further education and networking (for example, Champions Open Houses)
How can I join the network?
Register for our mandatory training, offered free of charge in two different formats – see below for more.
Image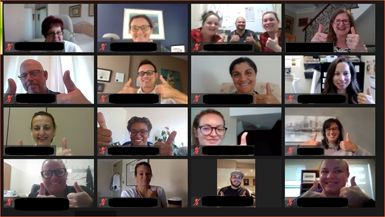 Champions Blended Learning Series
new and updated content to help you build capacity and competence as a change agent 
four-part series to be completed in sequence – two live virtual sessions and two e-modules
live virtual sessions are offered monthly at no cost – register separately for the two webinar sessions you wish to attend
Learn more
Enrolment begins Oct. 2, 2023.  
Image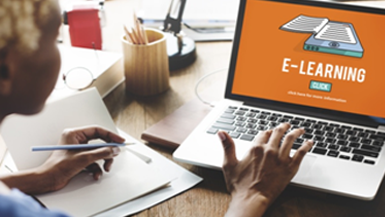 eLearning Course
comprehensive and interactive content – offered at no cost
flexible timing – complete at your own pace, wherever you are located
What to expect
If you take part in training and engage actively in leading practice changes with others, you can leverage your unique knowledge, skills and enthusiasm to develop point-of-care leadership and support clinical excellence.
Image

RNAO's Leading Change Toolkit is the foundation of the champions program. It helps motivate staff to lead change from start to finish through both traditional knowledge-to-action strategies and social movement action practices.  Use the toolkit to learn why evidence-based practice is important and how you can champion best practices in your organization.   
Specialty champions
Image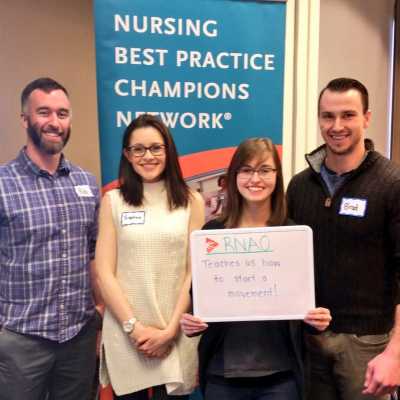 Specialized champions training introduces learners to the process of implementing evidence-based practices and provides strategies to help implement changes regarding specific clinical areas of practice.
Areas covered include: smoking cessation, mental health and substance use, and long-term care.
Contact us to learn more.