Each year, RNAO presents a number of awards to recognize the significant contributions of our members to our mandate: Speaking Out for Nursing, Speaking Out for Health.
RNAO also awards outstanding journalism that contributes to a better understanding of nurses and the challenges of working in today's health-care system.
Image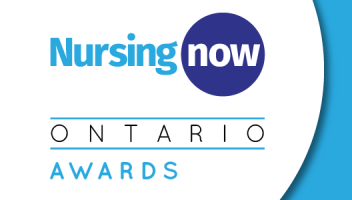 Nursing Now Ontario Awards
Status: Nominations open in the fall
This awards program builds on the goals of the Nursing Now campaign, a global initiative aimed at raising the profile of the profession and improving health around the world through nursing. The campaign calls on governments, health professionals and service users to champion nurses' role in clinical practice, policy and political leadership.
Image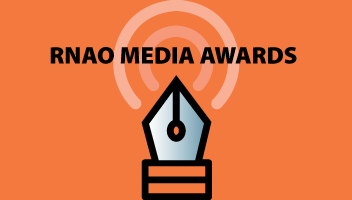 RNAO Media Awards
Status: Competition opens in the winter
RNAO's annual Media Awards honours journalists for outstanding work that helps Ontarians better understand nursing and health care.
Stories published or broadcast in Ontario are eligible. Entries are scored by an independent panel of judges consisting of nurses and journalists.
Image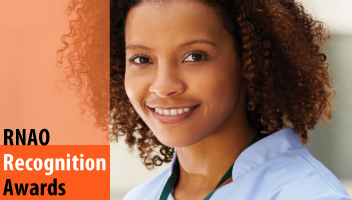 RNAO Recognition Awards
Status: Nominations open in the fall
Every day, health-care professionals, members of the public and organizations help make a difference for Ontarians.
The RNAO Recognition Awards are presented annually to recognize individuals and groups that make significant contributions to RNAO's mandate of speaking out for nursing and speaking out for health.