This year has been unlike any other. RNAO has been at the forefront of the COVID-19 pandemic since the beginning and has developed policies and recommendations to ensure the health and safety for all. It has been said many times, in many places, and in many ways that COVID-19 has had a profoundly inequitable impact on Ontarians. It is clear that COVID-19 has preyed on the most vulnerable, and in doing so, has exposed our collective failure to build a country that provides health, safety and security to all.
That's why during November and December at our annual Queen's Park on the Road (QPOR) event, RNAO and its members, via virtual platform, will be pushing hard again on two key issues: 
1. Long-term care: Protecting Ontario's nursing home residents
2. Opioid overdoses: Ontario's forgotten public health crisis
Although both issues were critical before the pandemic, COVID-19 has exposed terrible gaps in care for Ontario's nursing home residents and Ontarians with substance use issues. Under the pandemic, these gaps come at the cost of lives – thousands of lives.
QPOR is an opportunity for RNAO's passionate and knowledgeable nurse advocates to urge their Member of Provincial Parliament (MPP) to address these issues.
Thank you to everyone who participated in QPOR 2021. For a recap of visits, please visit our Facebook gallery.
To learn more about our QPOR event, visit QPOR.RNAO.ca.
Fact Sheets
RNAO has developed evidence-based fact sheets and political action bulletins on our priority issues for 2020's QPOR meetings with MPPs.
1. Long-term care
Image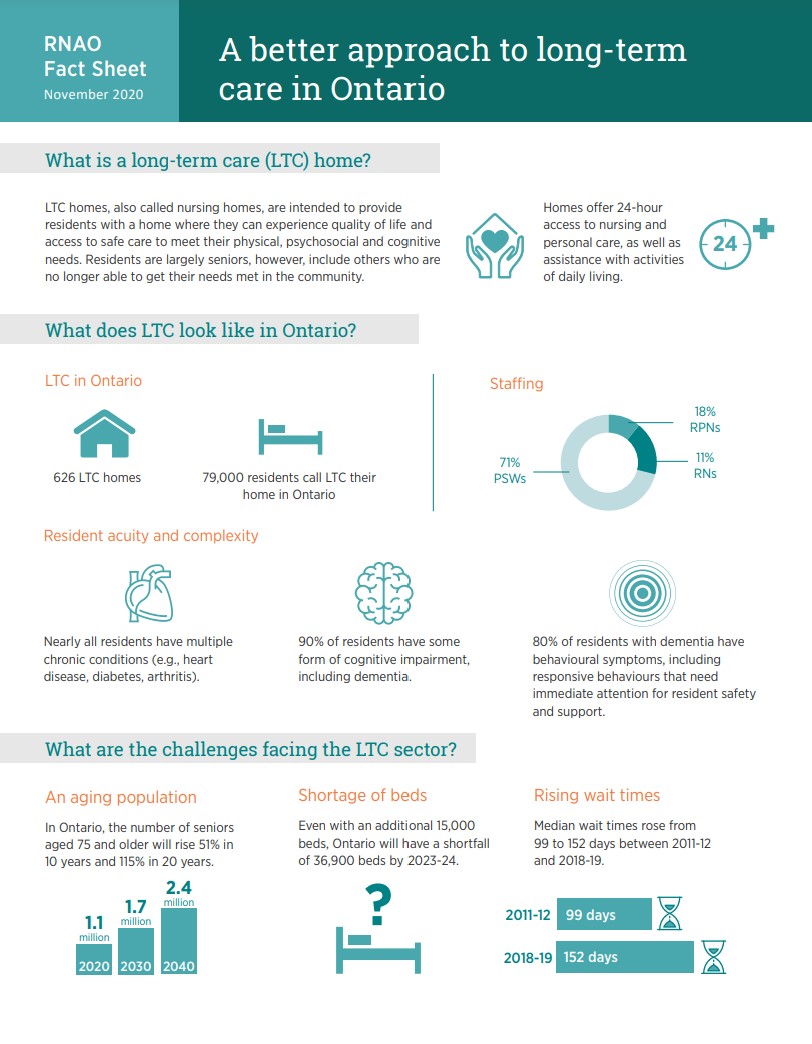 2. Opioid overdoses
Image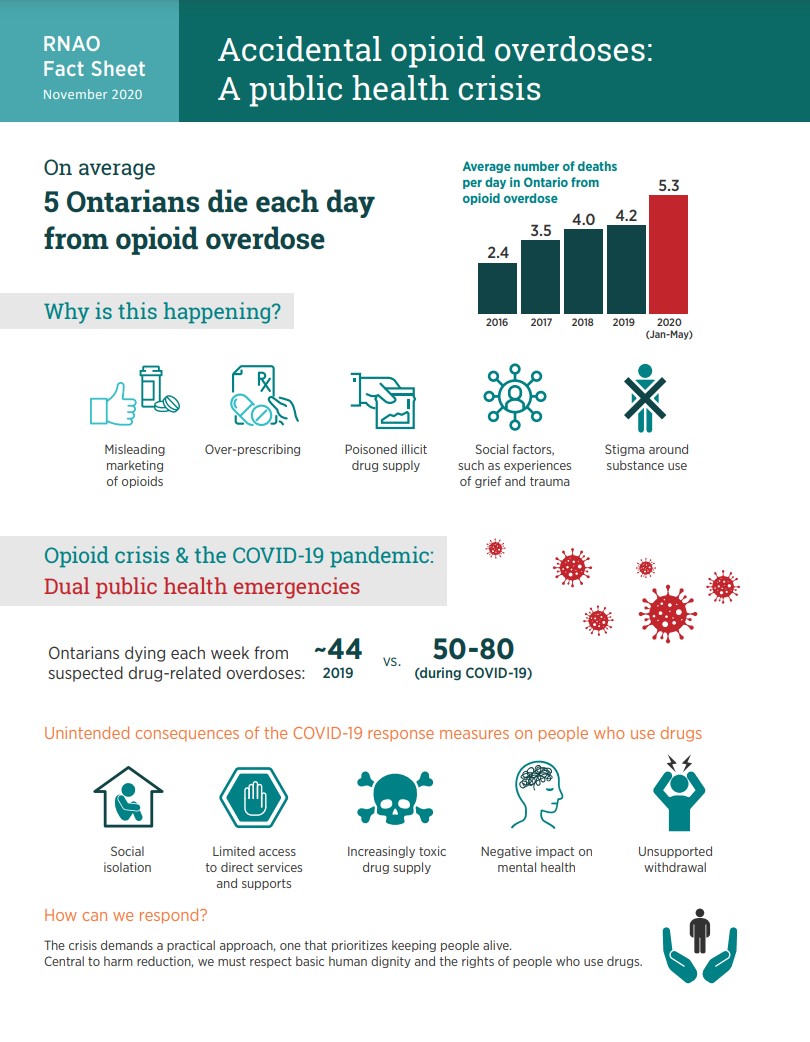 Image