RNAO's annual Media Awards honours journalists for outstanding work that helps Ontarians better understand nursing and health care.
Stories published or broadcast in Ontario during the 2019 calendar year were eligible. Entries were scored by an independent panel of judges consisting of nurses and journalists.
Community Newspaper - Best in-depth feature or series
Image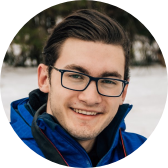 Warren Schlote, The Manitoulin Expositor
Warren Schlote is a reporter and photographer at The Manitoulin Expositor, where he covers stories relevant to Manitoulin Islanders and northern Ontario. Although he is not a true 'Haweater,' having grown up in Mississauga, Warren has embraced the dynamic nature of Manitoulin.
Community Newspaper - Best news coverage
Image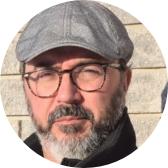 Derek Dunn, Arnprior Chronicle-Guide
Derek Dunn has reported for Metroland Media in the town of Arnprior, west of Ottawa, for a decade. His freelance work has appeared in many national newspapers and magazines.
Daily Newspaper - Best in-depth feature or series
Image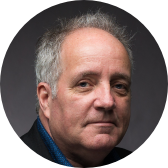 Bruce Deachman, Ottawa Citizen
Bruce Deachman has been a reporter and senior writer with the Ottawa Citizen for more than 25 years. Over that time he has covered a wide variety of topics, including health issues, politics, arts and entertainment, sports and municipal affairs.
Daily newspaper - Best news coverage
Institute for Investigative Journalism, Concordia University
Online - Best story
Image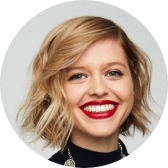 Laura Hensley, Global News
Laura Hensley is a national online journalist at Global News with a keen interest in health and women's issues. Laura is formerly a staff writer at FLARE magazine and her work has appeared in places like Chatelaine, Toronto Life and National Post.
Image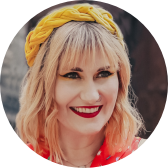 Laura Whelan, Global News
Laura Whelan is a National Design Supervisor with Global News and Corus Radio. Since joining the team in 2014, her work has been instrumental in engaging audiences and elevating editorial stories. Laura earned her Bachelor of Graphic Design at York University in Toronto.
Radio - Best in-depth feature or series
Image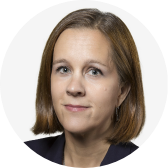 Jennifer Chevalier, CBC Ottawa
Jennifer Chevalier is the senior producer of enterprise journalism at CBC Ottawa, focusing on original stories and investigative reporting.
 
Image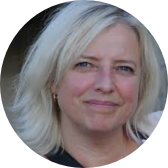 Amanda Pfeffer, CBC Ottawa
Amanda Pfeffer is a journalist with CBC. She covers a broad range of stories but, but frequently focuses on health issues affecting the community. 
Television - Best in-depth feature or series
Diana Swain, CBC News: The National
Diana Swain is a senior investigative editor with CBC National News.
Stephen Davis, CBC News: The National
Stephen Davis is a freelance reporter based in Toronto. His writing has appeared in the Toronto Star, the National Post and other outlets.
 
Claude Panet-Raymond, CBC News: The National
Video Editor Claude Panet-Raymond has been at the CBC for over 30 years, in Vancouver, Beijing and Toronto.
 
Andreas Wesley, CBC News: The National
Andreas Wesley has been an investigative journalist and documentarian for more than 20 years.
Television - Best news coverage
Andrew Culbert, CBC News: Investigative Unit
Andrew Culbert is a veteran investigative journalist based in Toronto who has worked for the fifth estate and CBC News.
Habiba Nosheen, CBC News: Investigative Unit
Habiba Nosheen is an Emmy-award winning reporter and filmmaker, and former host and investigative correspondent with CBC News, 60 Minutes, PBS Frontline, ProPublica and NPR.
Lori Ward, CBC News: Investigative Unit
Lori Ward is an investigative journalist who covers both national and international stories.