Radio – Best in-depth feature or series 2020: Multiple winners
Image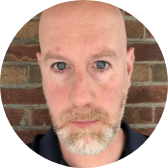 Jason
Chapman
Executive Producer, Global News
Jason Chapman is the executive producer of Global News Radio 640 Toronto. He joined the 640 team five years ago. He's thrilled to work with a team of journalists across Ontario who are committed to telling the stories that matter most. 
Image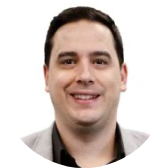 Scott
Monich
News director, Global News
Scott Monich is the news director at Global News Radio 980 CFPL and has worked at the station for over 15 years. Scott also teaches broadcast journalism students as a sessional instructor at Fanshawe College.
Image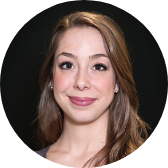 Briana
Carnegie
Reporter, Global News
Briana Carnegie is a reporter for Global News Radio 640 Toronto and a network content producer for Global News. She has the responsibility of circulating local and national content from reporters for use on Corus radio stations across the country. She is a graduate of Western University and Fanshawe College with career experience in the London, Sarnia and Toronto areas. Her goal is to share insightful, engaging voices to help listeners understand the top news stories each day.
Image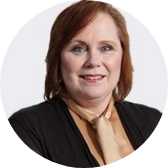 Shiona
Thompson
Senior News Anchor , Global News
Shiona Thompson is the senior news anchor for Global News Radio Hamilton 900 CHML. She is into her third decade as a broadcast journalist, most of that time working in Hamilton. She has a sense of curiosity, love of people and a background in theatre to make for the perfect career choice. Some of the major stories she's covered include: "The murder of Hamilton mobster Johnny 'Pops' Papalia", "The Plastimet Fire" and more recently, she was part of the series "Care Gone Wrong" an in-depth look at the COVID-19 crisis in Ontario's long-term care (LTC) homes.
Image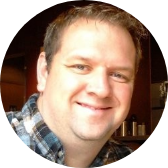 Dave
Woodard
Senior Reporter, Global News
Dave Woodard is a senior reporter at Global News Radio 640 Toronto. Dave has worked at news talk stations across the country over the last 20 years with stops in St. Catharines, Kelowna, B.C. and Toronto. As an anchor, reporter and producer Dave has covered some of the biggest stories in Canada over the past two decades; from BC forest fires in 2009 to the Toronto van attack case and the current crisis in LTC due to COVID-19.
Image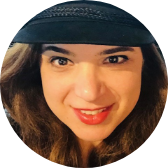 Sandy
Salerno
Reporter, Global News
Sandy Salerno is a reporter at Global News Radio 640 Toronto. Sandy has spent most of her career waking up while most people are sleeping. She's anchored the news on several morning drive programs over the past 25 years and has enjoyed being part of the Global News Radio family for the past decade.  AM and FM audiences may have also heard Sandy reporting on various stories, voicing commercials and co-hosting several shows.
Image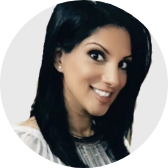 Sheba
Siddiqui
Producer, Global News
Sheba Siddiqui is a producer with Global News Radio 640 Toronto. Every day, Sheba seeks out challenging perspectives and voices that need to be heard in exploring the stories of the hour. She has worked in broadcasting for over a decade, hosting, reporting, writing and producing across many different platforms, including CBC and Rogers Sports & Media. She has a BA from the University of Toronto and a diploma in broadcast journalism from Seneca College at York University. Passionate about combating misogyny, racism and islamophobia, she volunteers her time in various capacities with youth, women and her community. 
Image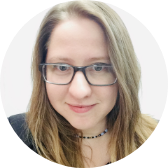 Lisa
Polewski
Reporter, Global News
Lisa Polewski is a reporter at Global News Radio 900 CHML and is a dedicated reporter in her hometown of Hamilton, Ontario. A graduate of McMaster University and Mohawk College, Lisa has worked at CHML since 2015, where she started as a board operator. She soon moved into the newsroom as the weekend news anchor, also working as an on-call reporter until she joined the team full time in early 2019. She is passionate about reporting and amplifying the voices of those in the community who have a story to tell.
Image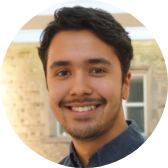 Andrew
Graham
Reporter, Global News
Andrew Graham is a reporter with Global News Radio 980 CFPL and joined Global News while midway through his undergraduate degree, working part time between classes at Western University and Fanshawe College.
Image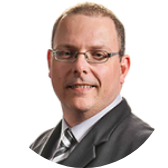 Rick
Zamperin
Assistant Program, News and Senior Sports Director , Global News
Rick Zamperin is the assistant program, news and senior sports director at Global News Radio Hamilton 900 CHML. Rick has been in the broadcast journalism industry for nearly a quarter century, including 20 years at Global News Radio 900 CHML. Rick has had numerous roles at CHML over the years, including a seven-year stint as the Hamilton Tiger-Cats play-by-play announcer and has been a volunteer at several organizations. Rick, who calls Hamilton home, brings you the news weekday afternoons from 3 to 6 p.m. on CHML.
Jason Chapman, Scott Monich, Briana Carnegie, Shiona Thompson, Dave Woodard, Sandy Salerno, Sheba Siddiqui, Lisa Polewski, Andrew Graham and Rick Zamperin