Robert Cribb
Robert Cribb is founder and director of the Investigative Journalism Bureau and an investigative reporter at the Toronto Star. He has received national and international reporting awards for investigations into offshore tax evasion, child exploitation, human trafficking, dangerous doctors, environmental threats and public safety. He was part of the international reporting team that produced the Pulitzer Prize-winning Panama Papers investigation in 2017. Robert has received both the Massey Journalism Fellowship and the Atkinson Fellowship in Public Policy Reporting. He teaches investigative reporting at Toronto Metropolitan University's (formerly Ryerson University) school of journalism and the University of Toronto.
Image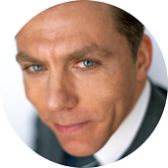 Declan Keogh
Declan Keogh is an award-winning journalist and the Investigative Journalism Bureau's senior reporter. His work seeks to enlighten the public on important issues — ranging from tainted drinking water, to the devastating overdose crisis, to the state of youth mental health. Declan's reporting has appeared in a number of publications, including CBC, Global News, the National Observer, NOW Magazine and the Toronto Star. He is also a gold-medal graduate of Toronto Metropolitan University's (formerly Ryerson University) school of journalism. Before becoming a journalist, he delivered packages on a bike, built houses and travelled the world playing music in a DIY punk band.
Image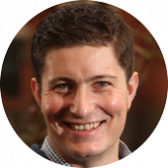 Mashal Butt
Mashal Butt is a Vancouver-based journalist currently with The Walrus as an editorial fellow. Driven by forwarding equality, equity and social justice, Mashal focuses on the intersection between gender, race and sexuality, while centering the human experiences of those she reports on. She has previously worked with the Investigative Journalism Bureau, the Global Reporting Centre and The Tyee. She did her masters in journalism from the University of British Columbia's school of journalism, writing and media. On the weekends, she can be found stressing over her favourite football team, Manchester United.
Image