Recap: International Council of Nurses Congress and RNAO's BPSO Special Session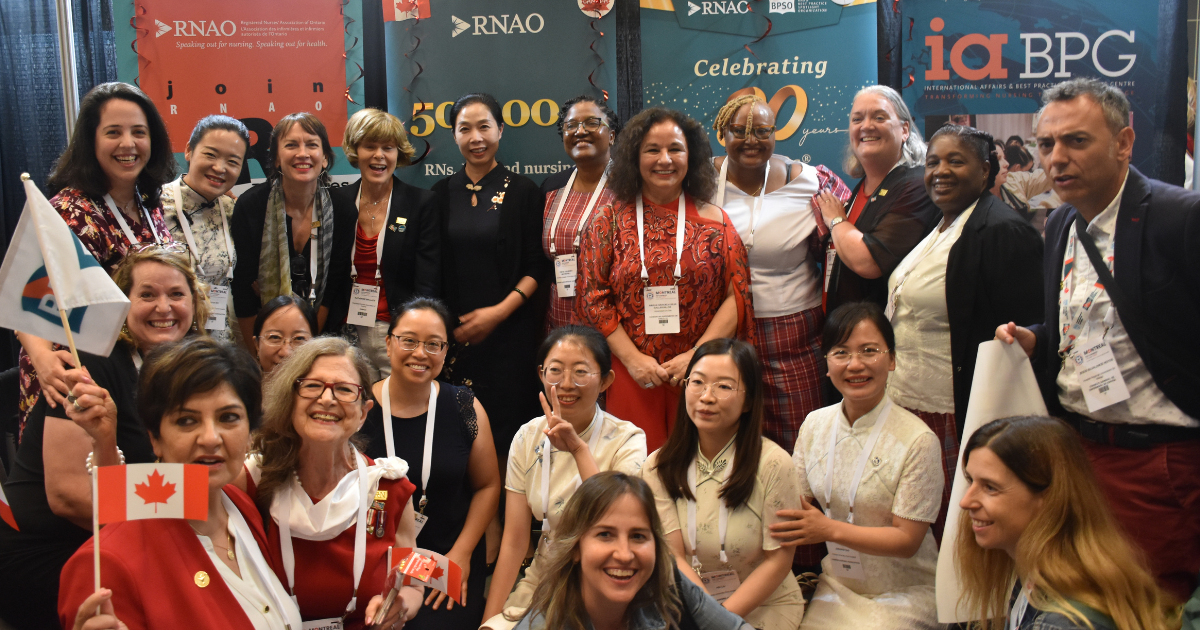 Every two years, the International Council of Nurses (ICN) holds its global nursing congress for nurses from member countries to showcase their excellence. Co-hosted by the Canadian Nurses Association, this year's ICN Congress took place in Montreal from July 1 – 5 and celebrated the theme: Nurses together: a force for global health.
As in previous years, RNAO and our Best Practice Spotlight Organization® (BPSO®) partners showcased our collective work and how we are transforming nursing through knowledge. As featured on the RNAO at ICN website, there were more than 30 presentations by RNAO staff and BPSO partners addressing a range of topics, including the impact of BPG implementation, the opioid overdose crisis, digitized RNAO Clinical Pathways, ways to address anti-Black racism, a two-eyed seeing approach with Indigenous communities (learning from both strengths of Indigenous and Western ways of knowing), artificial intelligence, and more.
The presentations by RNAO and – BPSO leaders from Canada and across the globe – were welcomed with overwhelming attendance and lively Q&A sessions. There was also a flood of enquiries at RNAO's booth, which featured best practice guidelines, policy documents and other resources on nursing leadership and RNAO's impact.
RNAO hosted an all-day session for BPSOs attending the Congress on July 6 with more than 100 colleagues in attendance. The morning portion provided an overview of the BPSO program for organizations interested in joining. Dr. Doris Grinspun, RNAO CEO and the founder and visionary of the BPSO program, highlighted how the program has evolved from seven BPSOs in 2003 to more than 1,500 today. Participants also heard from a panel of BPSO leads from various countries and models of BPSOs. The afternoon portion featured a working session with existing BPSOs focused on the new draft of RNAO's best practice champions competency framework.
More than 6,000 nurses from 130 countries attended the ICN Congress. It was a unique opportunity to celebrate nursing leadership and nurses' collective impact around the world. RNAO is proud to be a key player in this transformation and looks forward to continuing to build the global social movement of science together with the BPSO community.