Recap: Celebrations during Nursing Week 2023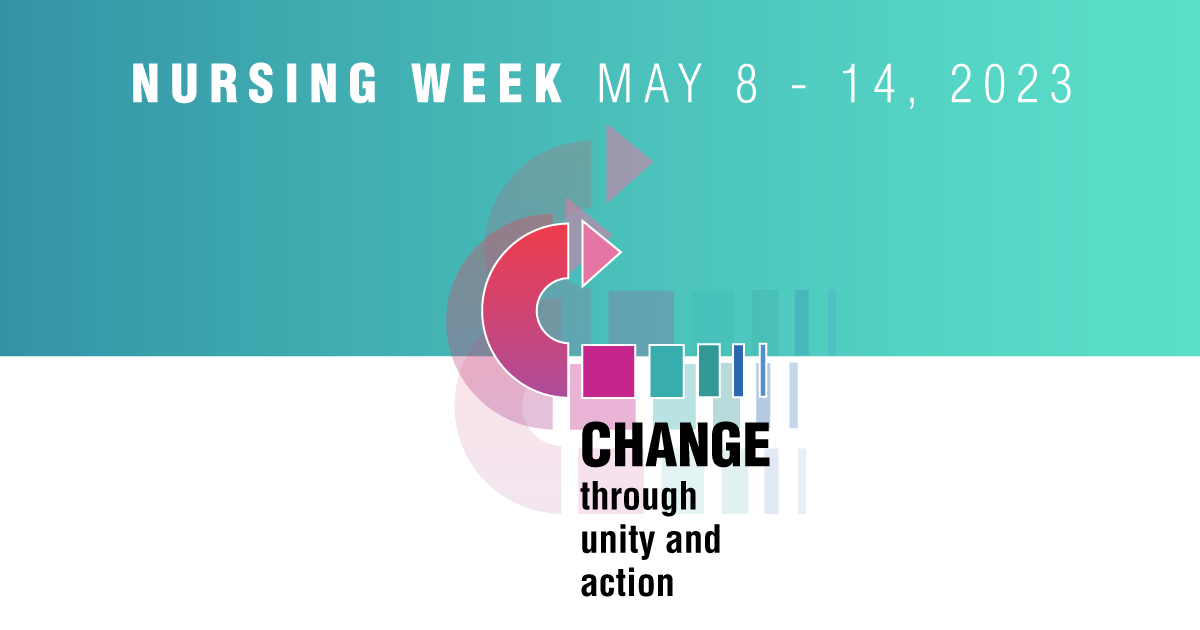 This year's Nursing Week was one for the books! Through the many events hosted during the week, nurses from across Ontario had the opportunity to share knowledge, dance, learn, celebrate each other and be proud of their one-of-a-kind profession.
Health organizations, other non-profit associations, politicians and members of the public also celebrated nurses throughout the week by participating in the #HeyNurse social media campaign. RNAO, in partnership with the Alberta Association of Nurses (AAN), the Association of Regulated Nurses of Manitoba (ARNM), the Canadian Nurses Association (CNA), Nurses and Nurse Practitioners of BC (NNPBC), the Registered Nurses' Association of Ontario (RNAO), and the Registered Practical Nurses Association of Ontario (WeRPN), launched the campaign on the first day of Nursing Week during a webinar event. To learn more about the #HeyNurse and to read the many tweets thanking nurses, please visit HeyNurse.ca.
Other events RNAO hosted throughout the week include Nursing Career Pathways: A Celebration of Nurses to showcase the new web page with video profiles of nurses across different domains and settings; an overview of RNCareers; one-to-one resume review sessions; a sneak peek of the forthcoming Transitions in Care and Services best practice guideline; stories of the global impact of Best Practice Spotlight Organizations; joining RNAO's board of directors; nurses pursuing a career in politics; learning about the legal protections RNAO offers; self-care practices; and the fourth annual Nursing Now Ontario Awards.
RNAO's chapters, regions without chapters and interest groups also held events to celebrate our profession, including:
Sudbury Chapter's dinner event

Black Nurses Leading Change's lunch and learn

Regions 9 and 10's hybrid panel discussion with nursing leaders

Chatham-Kent Chapter's annual general meeting and spring social

Retired Nurses' Interest Groups's packing tips for light travel

Middlesex-Elgin Chapter's paint night

Waterloo Chapter's axe throwing and dinner

Halton Chapter's spotlight on community addictions nursing

Brampton and Mississauga Chapters and Community Health Nurses' Initiative Group's dinner

Region 7's appreciation dinner

Complementary Therapies Nurses' Interest Group's points of you event
Thank you to the hundreds of participants who joined events hosted by RNAO, chapters, regions without chapters or interest groups. If you attended any of the events, please help enhance future Nursing Week celebrations by completing a short, confidential survey. 
As your professional association, we will support you each and every day, advocating for your profession and the health of Ontarians.