#HeyNurse
On this page:    #HeyNurse  |  Social media graphics  |  Media advisory | Media stories |  Participating organizations   
In honour of Nursing Week (May 8 - 14), a group of nursing associations from across Canada has come together to launch the #HeyNurse social media campaign.
Nursing Week is the annual celebration of the profession and an opportunity to recognize nurses in all roles and sectors.
This campaign is for the public so you can tell a nurse or a group of nurses that you appreciate their work and/or you want to thank them for the care you or a loved one received.
Is there a nurse that you want give a shout out to? How has a nurse made an impact in your life? Tell us about your experience and how a nurse was there for you.
Share your message, photo and/or video using the hashtag #HeyNurse on social media (Twitter, Facebook and Instagram).
The organizations that developed the #HeyNurse campaign are the Alberta Association of Nurses (AAN), the Association of Regulated Nurses of Manitoba (ARNM), the Canadian Nurses Association (CNA), Nurses and Nurse Practitioners of BC (NNPBC), the Registered Nurses' Association of Ontario (RNAO), and the Registered Practical Nurses Association of Ontario (WeRPN).
Image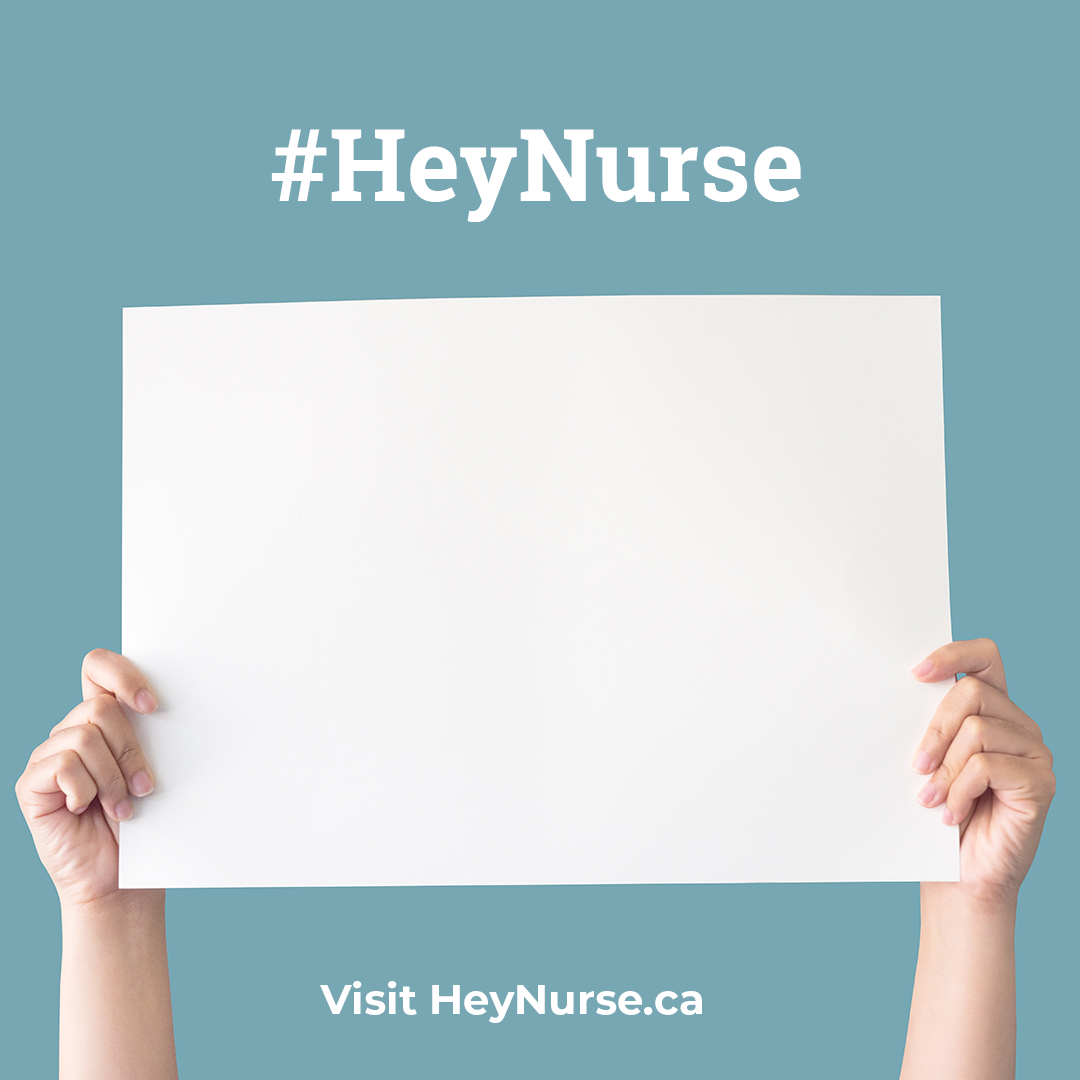 NOTE: To write your message, please download and open in your preferred design program: Canva, Paint, Photoshop, Illustrator.