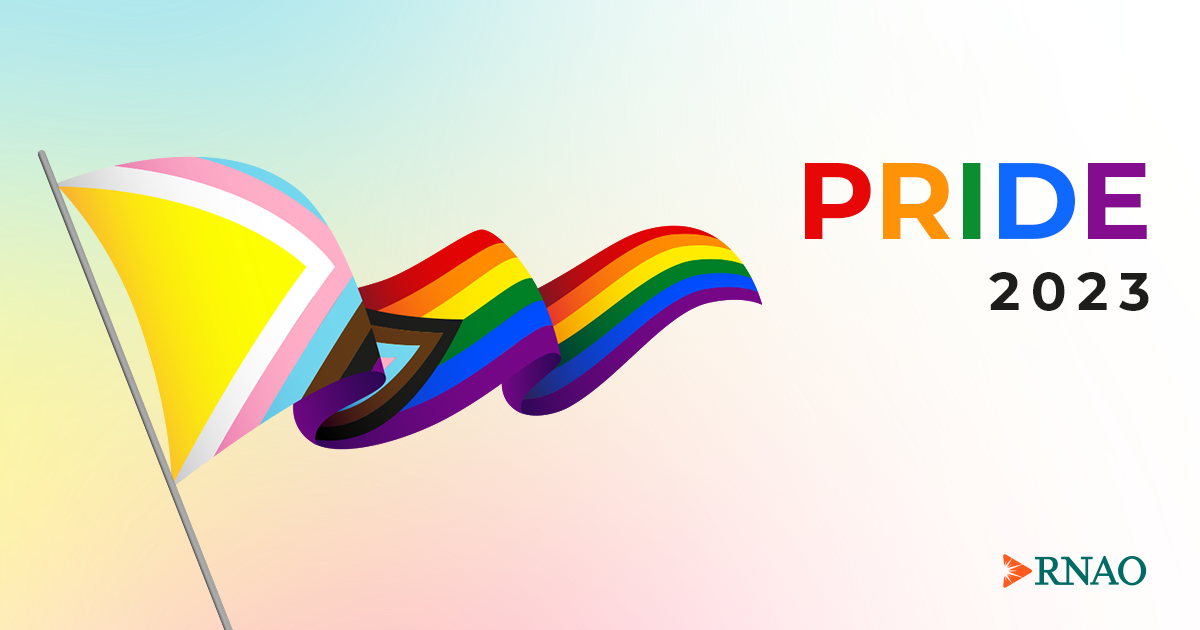 RNAO celebrates Pride Month every June to promote diversity, inclusivity and barrier-free care for individuals who identify as 2SLGBTQI+ (Two-Spirit, lesbian, gay, bisexual, trans, queer, intersex, and other sexual and gender minorities). RNAO condemns discrimination and social exclusion based on sexual orientation and gender identity, and encourages its members to speak up against discrimination of any kind.
Join us! Led by CEO Dr. Doris Grinspun, RNAO will be marching in the Toronto Pride Parade on Sunday, June 25 from 2 – 5 p.m. ET. Please register online to participate. We hope to see you there!
To learn more about RNAO's work and advocacy to support 2SLGBTQI+ communities, explore the 2SLGBTQI+ and RNAO In Focus. It features RNAO's position statement on respecting sexually and gender-diverse communities, the Promoting 2SLGBTQI+ Health Equity best practice guideline, information on how nurses are mobilizing change and community resources.
RNAO's Rainbow Nursing Interest Group (RNIG) fosters and advocates for nursing practice and environments that support people of all sexual orientations and gender identities and expressions. If you're interested in adding RNIG to your membership, please complete the join form.
There are many Pride events taking place across Ontario, including Ottawa Capital Pride, Kenora Pride, Pride London Festival and more! RNAO members are encouraged to join in on the festivities to show support for inclusivity. Learn more at destinationontario.com.
Happy Pride Month!