It's not too late to join the Best Practice Spotlight Organization Ontario Health Teams program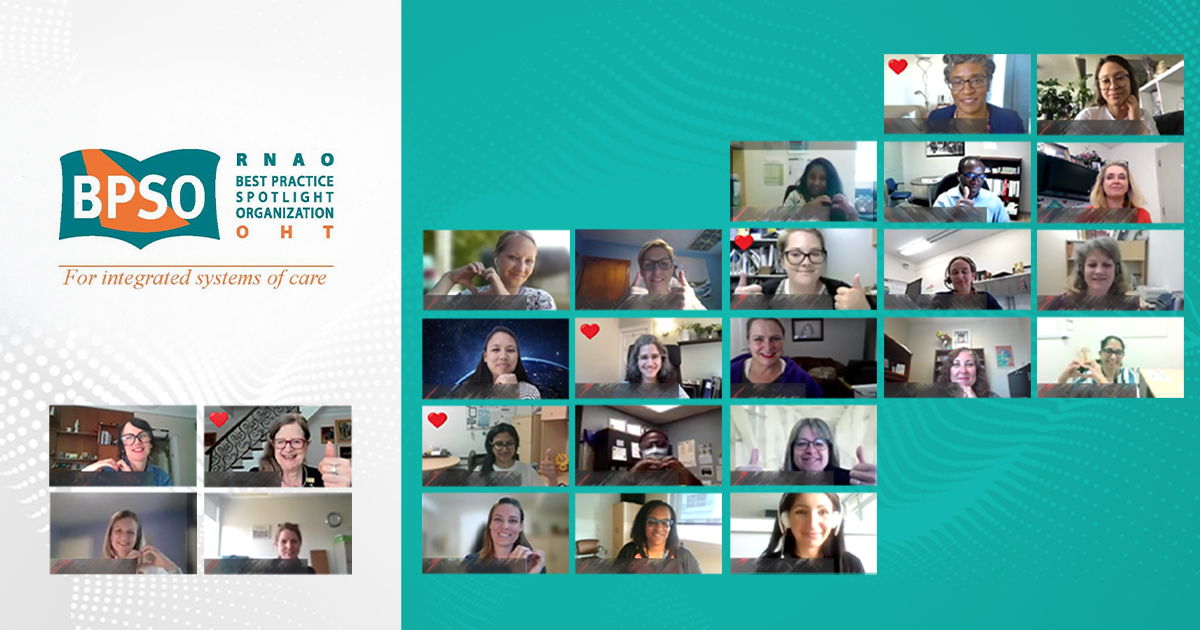 Applications are open until Monday, May 1, 2023 for Ontario Health Teams (OHT) interested in joining the third cohort of Best Practice Spotlight Organizations® (BPSO) for OHTs.
The BPSO OHT program involves a four-year pre-designate journey alongside RNAO, where teams and local champions from across roles and sectors work together to improve the health of their communities by using RNAO's best practice guidelines (BPG).
The program is structured to help OHTs achieve the Quadruple Aim (see image below) and take a population health management approach to support underserviced populations and promote health equity.
Image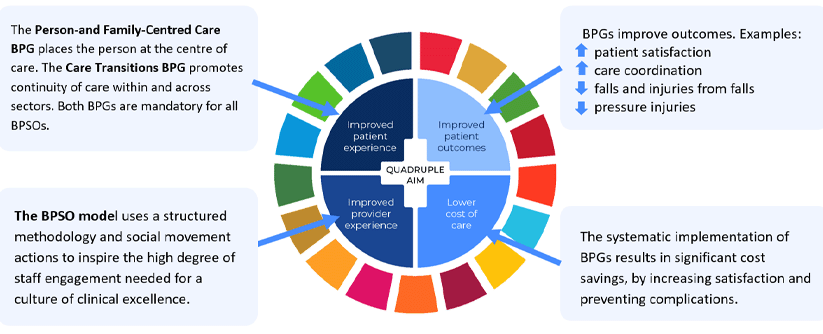 BPSO OHT program highlights include:
Interdisciplinary and cross-sectoral:

 RNAO's evidence-based BPGs are used by all disciplines and sectors to achieve operational and clinical excellence across the OHT. 

Support and structure:

 The program supports integration across partner organizations and provides structure to achieve the Quadruple Aim and advance OHT goals. 

Tailored coaching:

RNAO's team tailors coaching to support the unique goals, priorities and stage of development of each OHT.

Participation requirements:

 Participation from all OHT partners is not required for you to apply to join the BPSO OHT program.
Join a growing community of teams who are transforming care in Ontario. Become a BPSO OHT!
How can your OHT apply to join Cohort 3?
Submit your BPSO OHT – Cohort 3 application by May 1, 2023 at 4 p.m. ET. Visit RNAO's website to learn more or contact the coaching team to arrange a meeting to discuss the program with your OHT by emailing bpsooht@RNAO.ca