Advanced Clinical Practice Fellowship Program: Request for proposals for long-term care stream opens March 1, 2023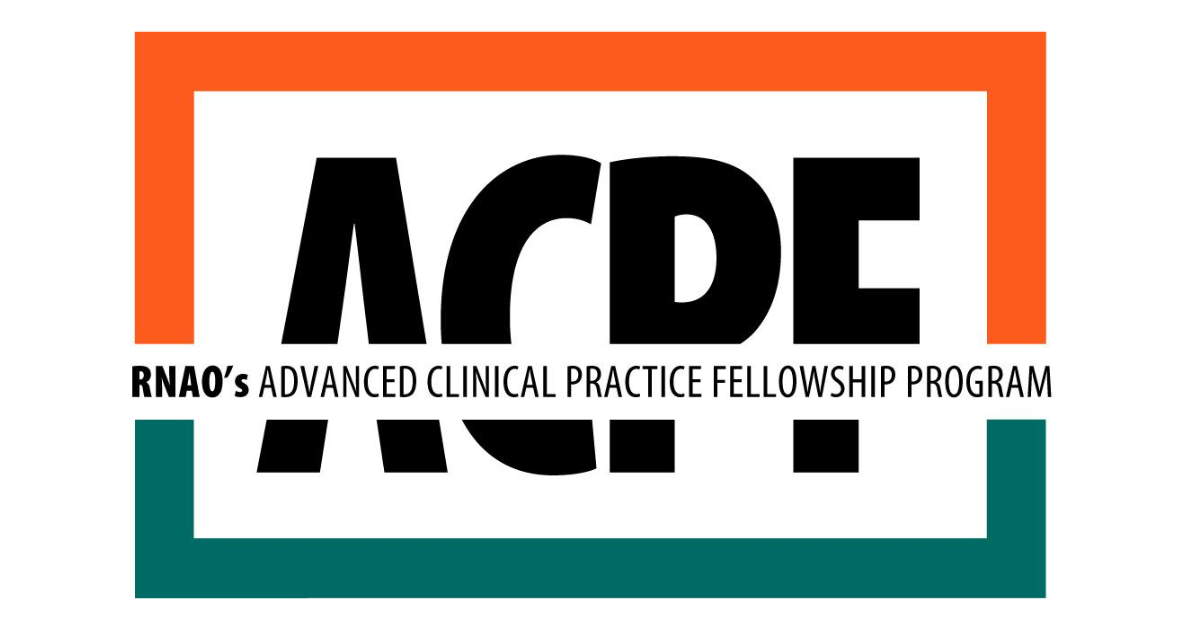 The Advanced Clinical Practice Fellowship (ACPF) Program provides RNs and NPs with the opportunity to develop their skills, knowledge and expertise on a project that will meet a need within their organization. Successful applicants will receive financial and in-kind support from a mentor, their organization and RNAO.
The ACPF has introduced the following four new streams that capture priority areas in nursing: leading change in evidence-based practice, equity in nursing and health, health and wellbeing, and long-term care (LTC).
Nurses in the LTC sector can join an ACPF focused on any of the four streams to enhance or develop new skills, promote LTC as an exciting place to work, and share new initiatives being implemented in their organization. The LTC stream specifically focuses on developing resources, approaches and programs that will support student clinical placements in LTC homes. The deadline to submit a proposal is May 16, 2023.
Register for an upcoming webinar to learn more about the ACPF streams. Have questions? Contact RNAO via an online form.