President's Award for Leadership in Clinical Nursing Practice: Salima S.J. Ladak and Aric Rankin
Image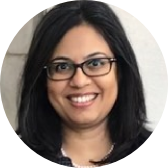 Salima S.J.
Ladak
Nurse practitioner, Toronto General Hospital
Salima S.J. Ladak, a nurse practitioner for more than 15 years, believes effective leaders are those who can recognize leadership in others and influence change in a positive way. "True leadership recognizes that everyone has input and…their ideas count," she says. Ladak, who works as an NP for Toronto General Hospital, provides direct clinical care to patients with complex acute and persistent pain. During the COVID pandemic, she has helped to ensure that outpatients continue to receive satisfactory pain management.  She also helps to develop programs and models to support patient care. In 2019, she created an interprofessional approach to effectively manage patients' pain and opioid use disorder that was later presented at Canadian Pain Society. By using this approach, health professionals can better utilize other hospital services, so patients can get the help they need in the hospital. Ladak also takes time to provide leadership to colleagues, co-ordinating activities for knowledge translation and capacity building. Going forward, she would like to continue advocating for patients, especially those who are marginalized. She wants to ensure they have access to health care and support. "My vision is to lead a program in a more strategic way to help people cope with…acute or chronic pain and/or opioid use disorder."
Image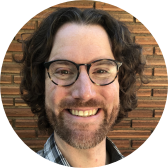 Aric
Rankin
Primary care NP, De dwa da dehs nye>s Aboriginal Health Centre
Primary care NP Aric Rankin has always had a passion for working with Indigenous communities. Since traveling to work in isolated northern First Nation communities early in his career, and then working with urban Indigenous communities in Southwestern Ontario as an NP, he has always felt a strong connection to this work. Rankin is pursuing a PhD in nursing with a focus on bridging the gap of health inequity in Canada. He also works at De dwa da dehs nye>s Aboriginal Health Centre in Hamilton, and provides day-to-day primary care services for families. Additionally, he mentors other NPs through RNAO's Nurse Practitioner Mentorship Program, and evaluates NP OSCE exams and teaches NP student workshops at McMaster University. Rankin always finds time to speak out for nurses, and regularly attends RNAO advocacy events. "Being actively involved and informed within the nursing profession has contributed to my ability to provide the best care while working with the communities I serve," he says, suggesting he has grown as a leader by embracing these opportunities and learning from his clients. With three kids and one on the way, Rankin says he will continue to work as a clinician in the years to come so he can continue to advocate for nurses.
The President's Award for Leadership in Clinical Nursing Practice is awarded to the RN or NP who consistently demonstrates expertise and evidence-informed practice in one or more areas of clinical practice in a staff nurse position. This member enhances the role of nursing by demonstrating leadership in her/his workplace and influencing change for the betterment of patients, families and/or communities. The winners of this award (we have two this year) each receive a $2,000 scholarship, or the equivalent in funding, towards attending a Canadian Nurses Association or International Council of Nurses conference. Funding for this award is generously sponsored by RNAO's group home and auto insurance provider, HUB International Ontario Limited.