Leadership Award in Nursing Education (Staff Development): Claire Lynn Joseph
Image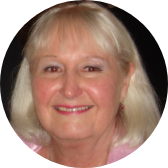 Claire
Lynn Joseph
Nurse on Board Inc.
Currently in independent practice, Claire Lynn Joseph works as a certified neuroscience advanced practice nurse (APN) with Nurse on Board Inc., in Ottawa. She supports complex clients and families to overcome barriers to care through advocacy, navigation and care management. "Our test of who we are is the dramatic effect we have on our patients, trusting us to 'always do the right thing' and achieve the best outcomes," Lynn says.  
While promoting active learning strategies, she also worked with staff to gain knowledge and confidence in caring for complex patients as an educator at The Ottawa Hospital – Civic Campus, and was an APN at Bruyère Continuing Care. She was also an educator at Algonquin College in the Neuroscience Critical Care Program.
Educating nurses to work in step-down units, assisting them to present at national conferences, and encouraging career development and certification is so rewarding, she says. "It has been an honour to work with nurses at all levels over my career. I am humbled to receive this award and to have my work recognized." 
The Leadership Award in Nursing Education (Staff Development) is awarded to an RN or NP who practises excellence as a nurse educator in a health-care setting. This individual enhances the role of nursing by encouraging critical thinking, innovation and debate about important nursing issues, and acts as a role model and mentor in their work environment.