Leadership Award in Nursing Education (Academic): Tammie McParland
Image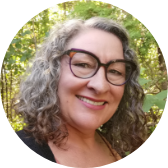 Tammie
McParland
Nipissing University
Tammie McParland always wanted to teach. Since 2008, she has been an assistant professor in nursing at Nipissing University in North Bay, teaching across all years and several courses in the undergraduate program. She graduated from a hospital diploma program in 1980. In 1994, she completed a BScN, then a master's degree in nursing with a teaching focus in 2006. She achieved her PhD in education, with specialization in nursing education, in 2015. She accomplished all of this while raising a family of five children (one of whom is now an RN).
In addition to her current position at Nipissing University, Tammie has held several roles focused on education. They include: faculty orientation in clinical agencies; as a preceptor; clinical education manager at Telehealth Ontario; and curricula projects for the Victorian Order of Nurses (VON). She considers her role as nurse educator to be a privilege, and hopes her students learn as much from her as she does from them.    
 
The Leadership Award in Nursing Education (Academic) is awarded to the RN or NP who practises excellence as a nursing educator in a college or university setting. This individual enhances the image of nursing by encouraging critical thinking, innovation and debate about important nursing issues, and acts as a role model and mentor in their work environment.