Wear your pin and be #RNAOProud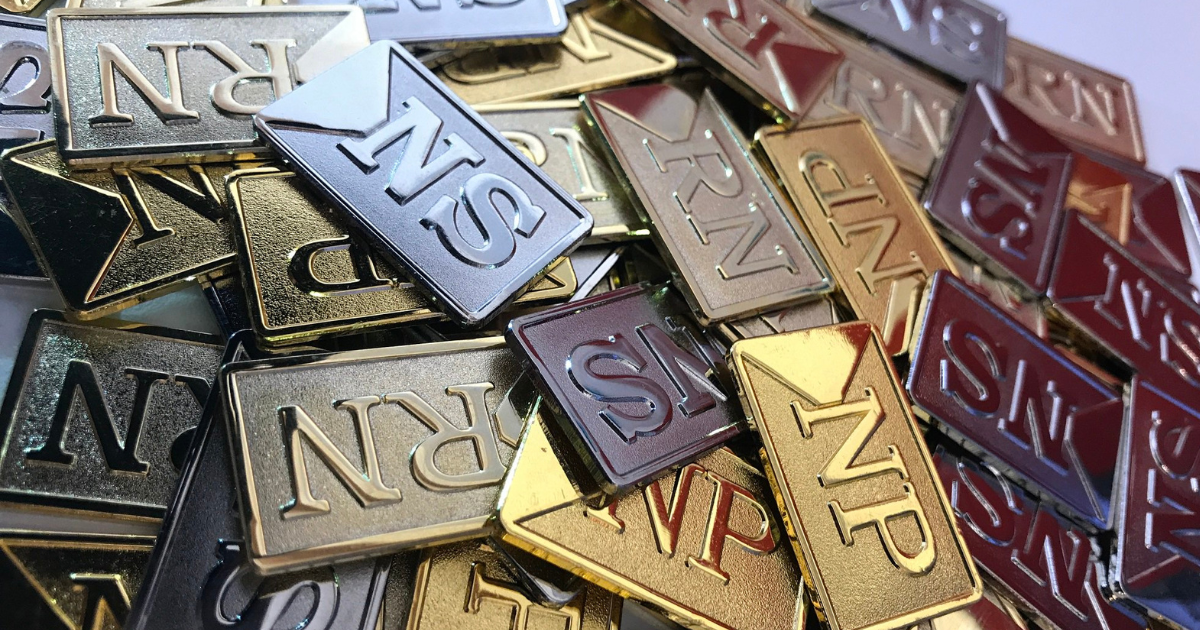 RNAO is proud to represent more than 51,650 Ontario RNs, NPs and nursing students (NS). When you become a member, you receive an RN, NP or NS pin to show your nursing pride. This highlights your role as a health professional, and helps lead the charge for the nursing profession and health care.
#RNAOProud is a social media campaign that encourages all members to proudly show how they wear their nursing pins. To participate, tag @RNAO in your photos on X (formerly Twitter) or @registerednurses on Instagram showing how you wear your nursing pin and include the hashtag #RNAOProud. Participants have a chance to be featured in RNAO's social media feed.
Not active on social media? You can still participate. Upload a photo of yourself with your pin clearly visible to the MyRNAO webform with your name and tell us why you're a proud RNAO member. Please rename your photo and text document with your first and last name before uploading.
If you don't have a pin, please complete the MyRNAO form (login is required).
Image

Image

Image

Image

Image

Image

Image

Image

Image

Image

Image

Image

Image

Image

Image

Image

Image

Image

Image

Image

Image

Image

Image

Image

Image

Image

Image

Image

Image