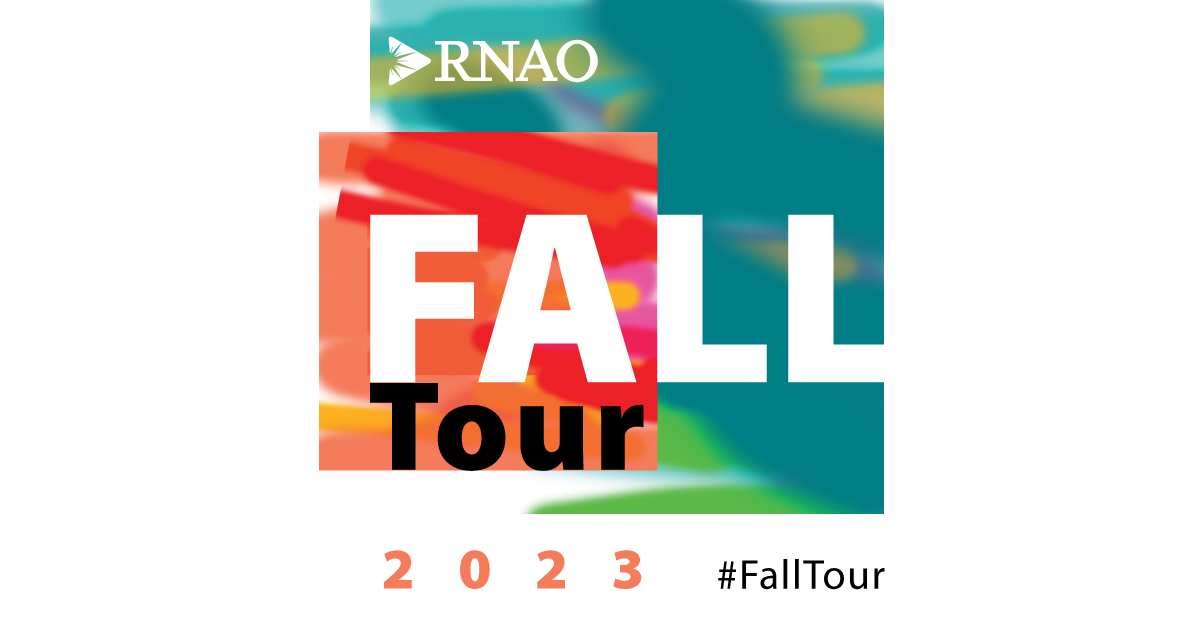 Between Oct. 16 and 26, RNAO's President Dr. Claudette Holloway, President-Elect Lhamo Dolkar and CEO Dr. Doris Grinspun met with members and non-members across Ontario in person and virtually for the association's ninth annual Fall Tour.
Many of RNAO's chapters and interest groups hosted visits with Holloway, Dolkar and/or Grinspun for members to discuss the topics that matter most to them. RNAO's leaders also took time to discuss the social and environmental determinants of health, and how RNs and NPs can help all Ontarians through the care they provide and ongoing advocacy.
Thanks to each and every one of you who participated in this year's #FallTour! With a stronger nursing workforce, Ontarians will reap the benefit of better health outcomes and a better health system.
To see this year's media coverage, please see below: