Sept. 30: RNAO marks National Day for Truth and Reconciliation 2023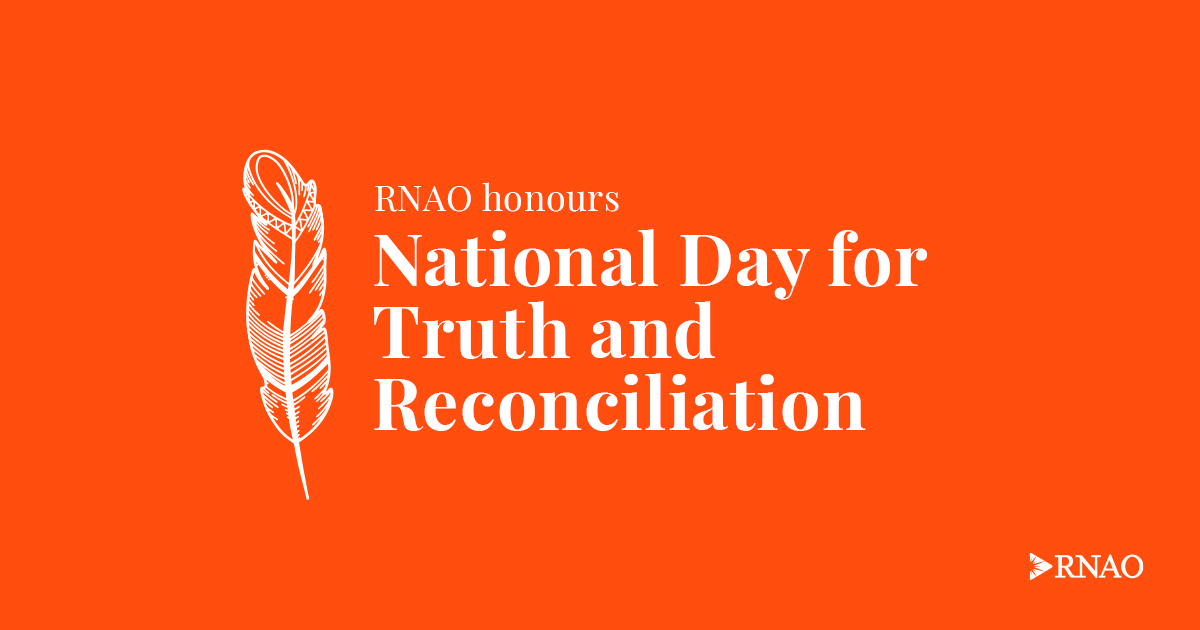 National Day for Truth and Reconciliation, observed on Sept. 30, is a time for people across Canada to reflect on the impacts of the residential school system on Indigenous Peoples and to work towards reconciliation as outlined in the Truth and Reconciliation Commission of Canada (TRC) report. This date was originally observed in Indigenous communities as Orange Shirt Day. On Sept. 30, we encourage everyone to wear orange to honour the loss of lives and survivors of residential schools.
On Wednesday, Sept. 27, RNAO hosted a mandatory staff education day to mark the National Day for Truth and Reconciliation. Staff listened to traditional teachings from local Indigenous Elder Grandmother Dorothy Peters, reflected on Indigenous cultural safety training completed by staff, and learned about the cultural significance of traditional foods, arts and cinema. RN Victoria Guido, chair of the Indigenous Nurses and Allies Interest Group (INAIG), also shared details about the group's ongoing work to advocate for nursing practice that follows the TRC Calls to Action, fosters environments free of racism and anti-Indigenous discrimination and promotes culturally safe health care.
To learn more about RNAO's partnerships to advance Indigenous health visit the In Focus web page.