RNAO's recently published manuscript on the assessment and management of vascular access devices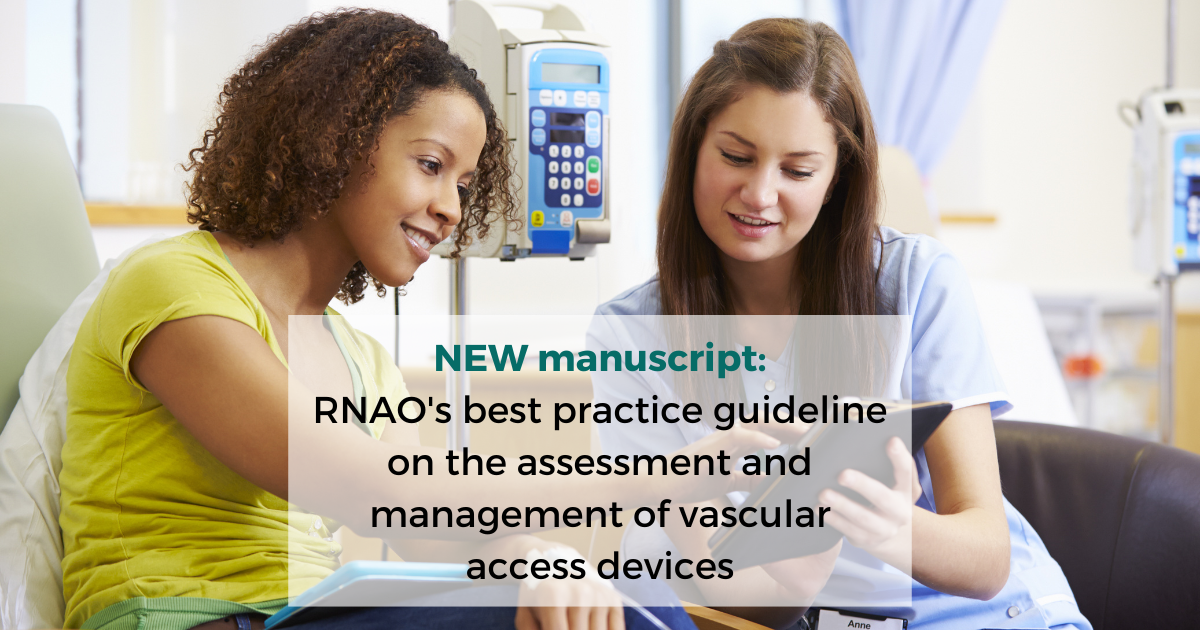 RNAO is proud to announce a new publication in The Journal of Vascular Access titled: Registered Nurses' Association of Ontario (RNAO) best practice guideline on the assessment and management of vascular access devices.
This manuscript summarizes RNAO's Vascular Access, Second Edition best practice guideline (BPG) and provides evidence-based recommendations for nurses and the interprofessional team. It outlines resources related to the insertion, assessment and maintenance of vascular access devices (VAD) in the infant (0–1 year), pediatric (1–18 years) and adult populations (18 years and older). The manuscript also identifies priority areas for future research, and links to other relevant guidelines on the topic.
The recommendations are applicable to all practice settings where care is provided for persons with VADs (such as, but not limited to, primary care, acute care, community care, long-term care and rehabilitation), and it is to be used by all health providers who insert, assess and/or maintain VADs (e.g., registered nurses, nurse practitioners, registered practical nurses, nursing students, physicians, medical laboratory technologists, respiratory therapists, physician assistants, paramedics and child life specialists).
Access the abstract online.