RNAO commemorates Transgender Day of Remembrance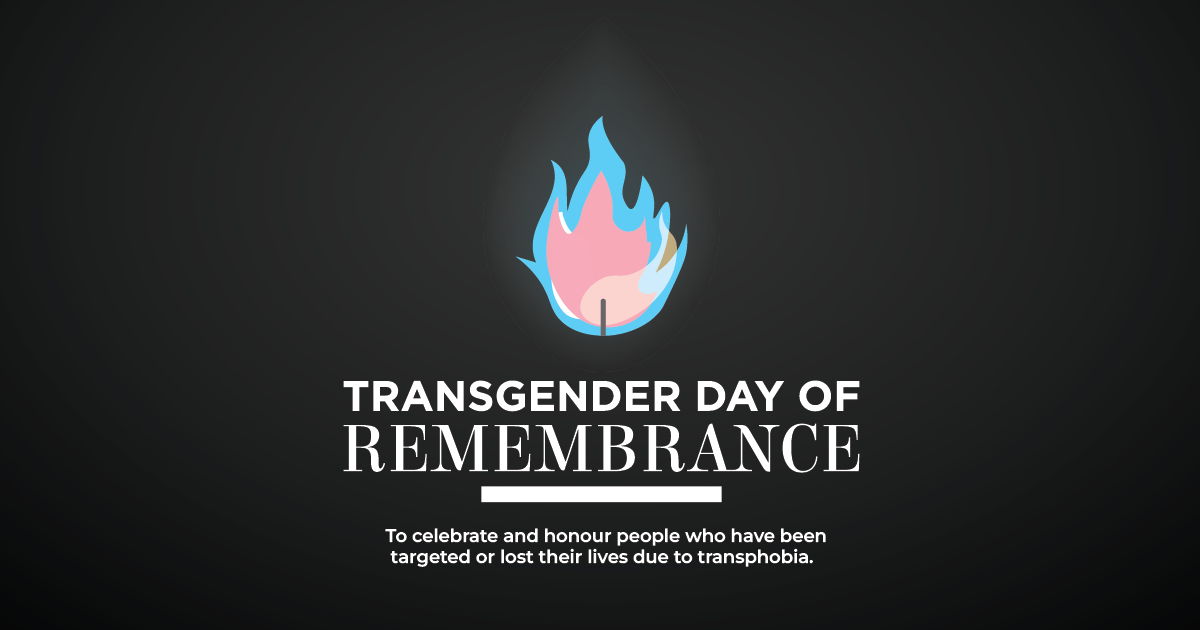 RNAO recognizes Transgender Day of Remembrance and commemorates the transgender, non-binary, two-spirit and gender diverse individuals who have been targeted or lost their lives due to transphobia. 
We honour their lives and reflect on how far society must advance to ensure all people are treated with dignity and respect. How one loves, who one loves and how we express ourselves are universal rights that must be respected. There is no place for hatred, discrimination, and threats to people's safety.
As an ally in the fight for inclusion and equality, RNAO joins all those committed to support gender identity and self expression. We stand firm and loud against systemic discrimination, aggression and violence. We celebrate trans persons' resilience and we nurture solidarity and love.
RNAO recognizes the need for more action and with allies - including the Rainbow Nursing Interest Group and Nursing Students of Ontario - we will continue to advocate for the rights of transgender, non-binary, two-spirit and gender diverse persons. To this end, earlier this fall, RNAO issued an action alert calling on Premier Doug Ford to ensure that schools are safe spaces for all 2SLGBTQI+ kids and youth.
For more information about RNAO's support and actions on 2SLGBTQI+ communities, please visit our In Focus page.