RNAO CEO speaks alongside minister of long-term care about funding for additional NPs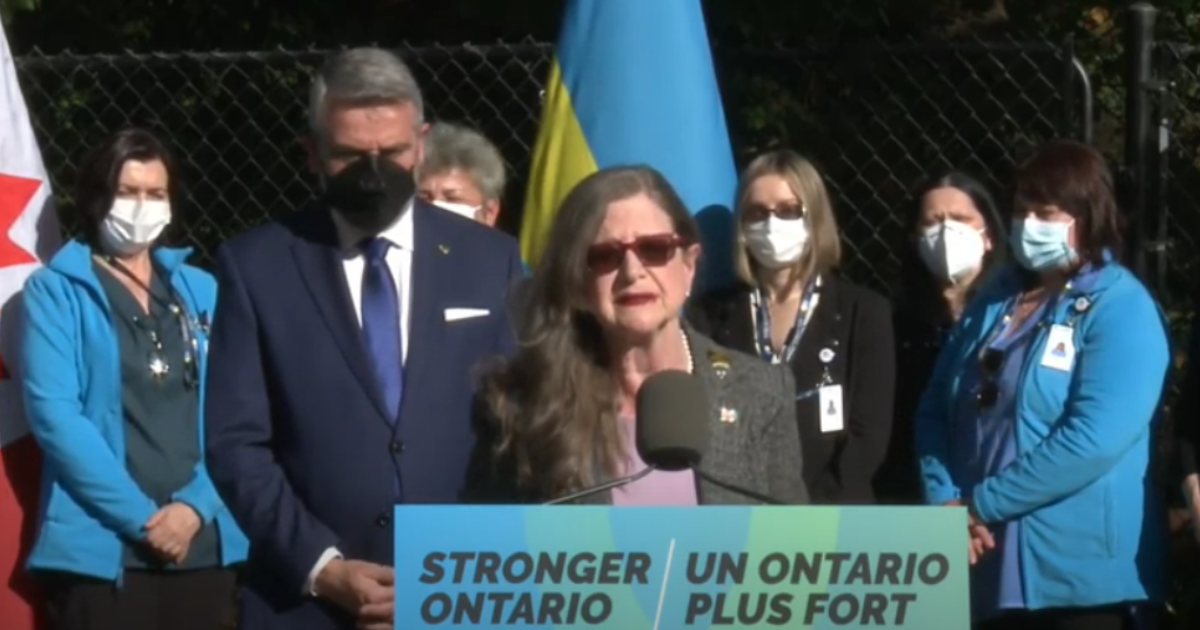 On Oct. 5, RNAO CEO Dr. Doris Grinspun spoke at a media conference alongside Minister of Long-Term Care (LTC) Paul Calandra and MPP for Etobicoke – Lakeshore Christine Hogarth about the Ontario government providing funding for LTC homes across the province to hire 225 additional NPs.
During the conference, Grinspun said, "for Minister Calandra to stand here today and say 225 more (NPs) and 38 more spots (into the Primary Health Care Nurse Practitioner program) is an amazing announcement for residents. It will ensure that residents will have safe and timely care in their homes. Wouldn't we all rather have care at home than in an emergency home?" She also added that "the faster we move to NPs into every home, the more retention of staff we will have." As part of its Nursing Home Basic Care Guarantee, RNAO calls for one NP for every 120 residents. RNAO will continue to work with the government to ensure LTC residents receive the high-quality care they need and deserve.
The full media conference is available to watch on YouTube. For more information, read the ministry of LTC's media release.
Please also share Grinspun's tweet and President Dr. Claudette Holloway's tweet.