RNAO commemorates National Indigenous Peoples Day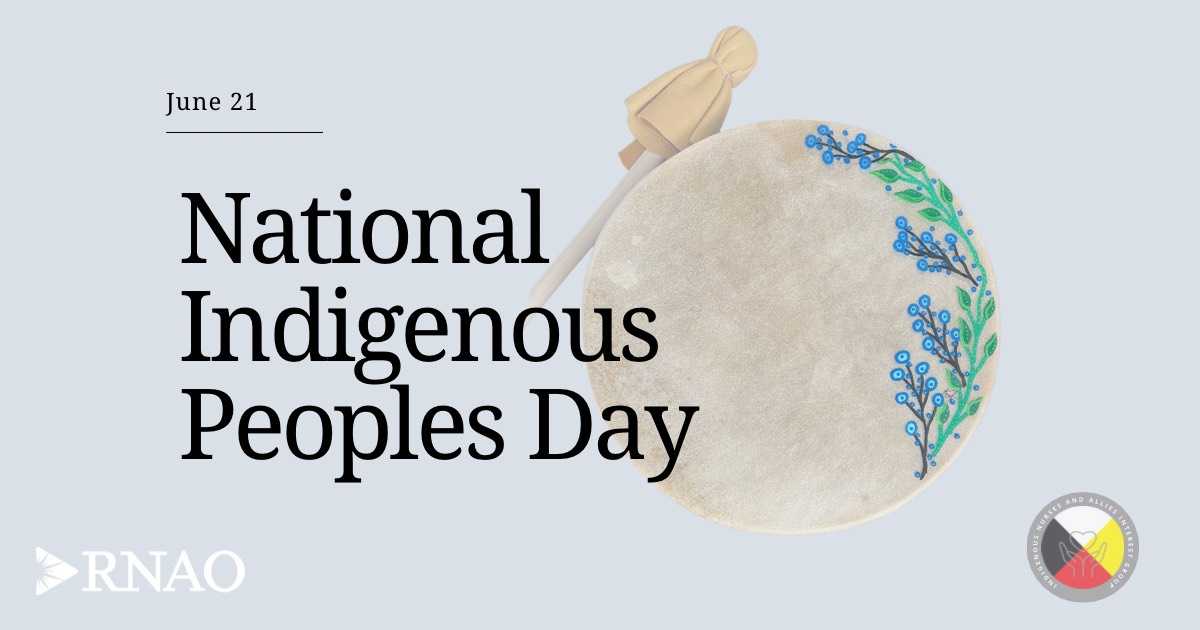 Understanding the truth
June 21 is National Indigenous Peoples Day. 
Canadian residential schools are a shameful legacy of cultural genocide, which mark the existence and memories of thousands of Indigenous children who never returned home and many more unmarked graves that continue to be discovered.
To help families and survivors heal from the trauma and grief of residential schools, RNAO reminds all levels of government to urgently support and implement the 94 calls to action outlined in the Truth and Reconciliation Commission of Canada's report.
Walk the path to reconciliation 
RNAO strives to work in partnership with Indigenous communities and health organizations to deepen its understanding of the histories, traditions and knowledges of First Nations, Inuit and Métis peoples across Canada as part of our collective commitment to advancing Indigenous health. 
Let's walk this path of reconciliation together
RNAO's efforts to support and work alongside members of Indigenous communities are outlined in its Indigenous Health and RNAO In Focus web page. We urge you to step forward onto the path of reconciliation. Reflect, learn, and acknowledge the strengths of Indigenous peoples.