NEW: Membership referral link and QR code - ACT NOW and earn rewards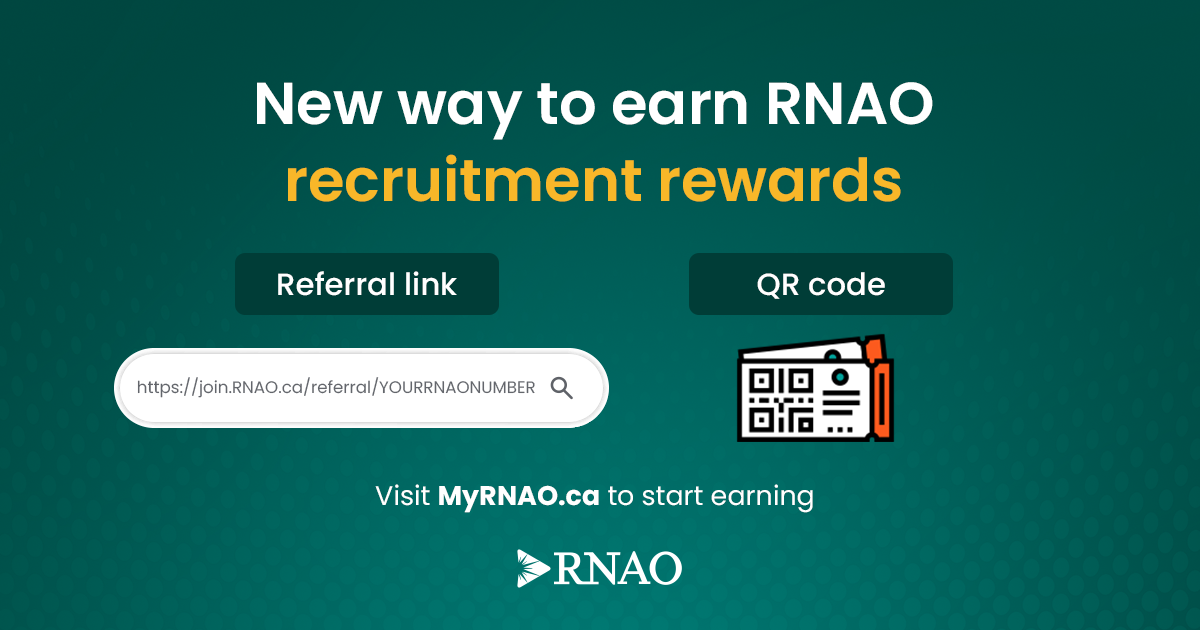 There's a new, easier way to earn and track RNAO recruitment rewards! Now on your MyRNAO member dashboard is a unique referral link and QR code to share with prospective members.
With recruitment rewards, you can earn 20 RNAO dollars* for each new** RN or NP member you recruit, and 5 RNAO dollars for an undergraduate nursing student or internationally educated nurse associate. Recruit five new RN or NP members, and your next year's membership is free.
There are now two new ways to share your referral code with prospective members:
copy, paste and send the referral link in a text message or email to your nursing colleagues

download the QR code to your cell phone, computer and/or tablet for others to scan with their mobile device in person
Both the link and the QR code will bring new members directly to join.RNAO.ca with your RNAO membership number automatically populated, making the recruitment process seamless.
What are you waiting for? Start sharing your referral link and earning rewards.
*RNAO dollars can be used towards your RNAO membership renewal or registration for any upcoming RNAO conference or event.
**New member is someone who has not been an RNAO member in the last two membership years.