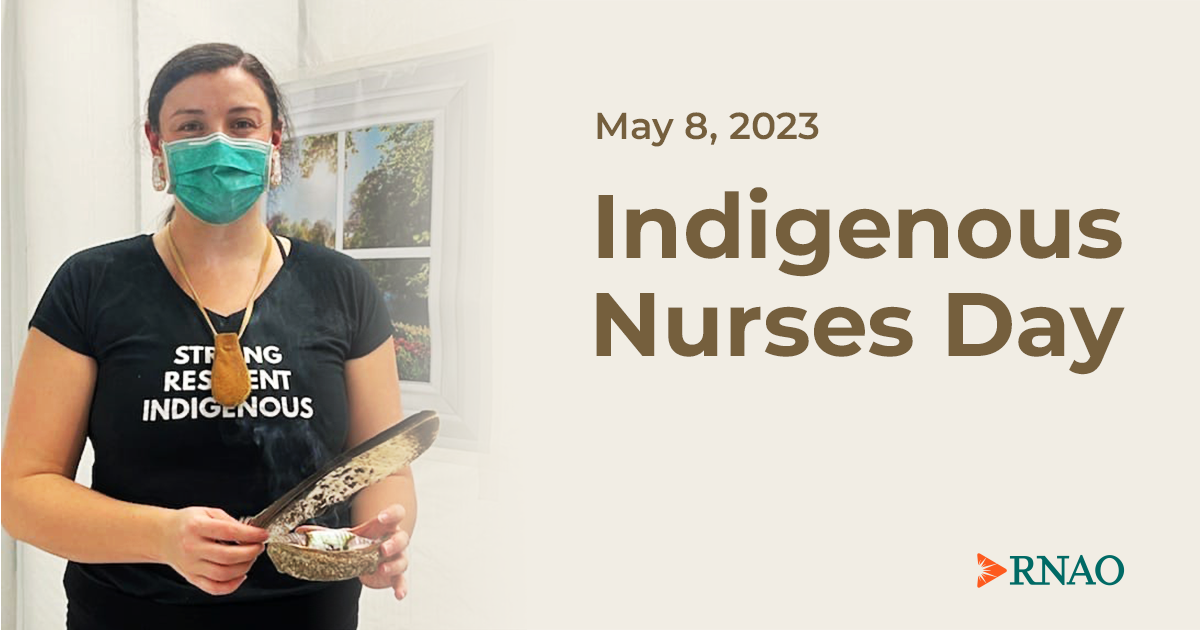 RNAO is honoured to celebrate Indigenous Nurses Day (May 8, 2023) by recognizing the tremendous role of First Nations, Inuit and Métis nurses who provide culturally-safe health care to the people of Ontario in both remote communities and urban areas. Indigenous nurses combine traditional healing and western science in their practice to transform Ontario's health system. They also provide important leadership in social justice.
In 2015, the Truth and Reconciliation Commission of Canada called on all levels of government to recognize and implement the health-care rights of Indigenous people. The commission also demanded other large-scale actions by governments and other organizations who can effect health system change to close the gap in health outcomes between Indigenous and non-Indigenous communities. Among these calls to action: increase the number and retention rates of Indigenous professionals working in health care, and mandate training for medical and nursing students on Indigenous health issues.
Although efforts – and some advances – have since been made on addressing these calls to action, we collectively must take much more determined and substantive steps to realize them. In this spirit, and together with its Indigenous Nurses and Allies Interest Group (INAIG), RNAO supports Indigenous nurses as they work to ensure care tailored to the social and cultural needs of the people and communities they serve across Ontario. To join INAIG, visit join.RNAO.ca. To learn more about RNAO's work on Indigenous health, explore the Indigenous Health and RNAO In Focus web page.
All Ontarians are encouraged to celebrate Indigenous nurses today and every day. Use #IndigenousNursesDay and tag @RNAO in your tweets to mark the day.