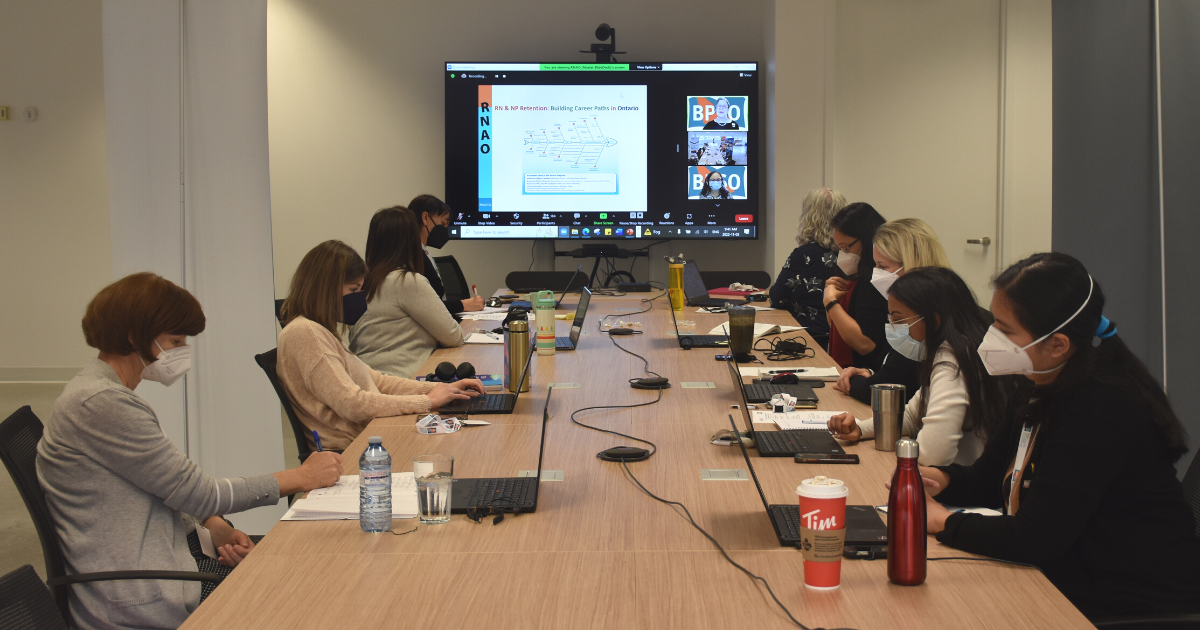 The 15th annual Best Practice Spotlight Organization (BPSO) Knowledge Exchange Symposium was held virtually on Nov. 3. This full-day event provided local and international BPSOs with a forum to gather and celebrate their ongoing commitment to evidence-based practice.
The BPSO speakers represented a range of sectors across the continuum of care, academic settings, and different contexts and countries. RNAO also welcomed remarks from Ontario's Deputy Premier and Minister of Health Minister Sylvia Jones.
Two-hundred and fifty participants representing organizations across Ontario, Canada and abroad engaged in dialogue, shared resources in plenary sessions as well as break-out rooms on various topics. A highlight of this annual event is the BPSO virtual poster gallery – a collection of evidence-based resources contributed by the BPSOs themselves.
This year's #BPSOSymposium was a strong demonstration of collective identity and a global social movement. Thank you to everyone who attended.
For an overview of the event, read RNAO's live Twitter thread and explore the #BPSOSymposium hashtag on Twitter. Learn more about the BPSO program on RNAO's website.