RNAO's evidence-based Clinical Pathways were derived from its Best Practice Guidelines (BPG) in consultation with more than 20 senior nurses with expertise in the long-term sector. The 4Cs were their guiding principles.
Image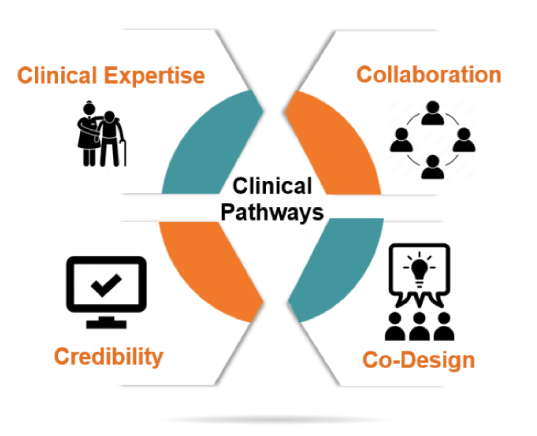 Clinical Expertise
Shaped by nurses with many years of experience and diverse backgrounds, including clinical practice, quality and risk management, accreditation standards and RAI-MDS.
Credibility
A credible resource created by nurses for nurses and leveraging intuitive functionality that supports evidence-based clinical decision making.
Collaboration
Represents senior LTC nurses collaborating to refine content.
Co-Design
Co-designed by senior LTC nurses, ensuring alignment with legislative and regulatory requirements and integration with workflow.