Are you excited about the work you're doing as a Champion? Would you like to connect with others in your areas, who are also working on evidence-based practice? Apply now for funding for a Champions Open House! Take advantage of funding available and host a Best Practice Champions Open House. Promote networking and collaboration opportunities for Champions within your region. Open houses can have many different formats; all events must support the development and integration formal or informal sharing of BPG implementation projects and learnings related to knowledge transfer.
Examples of past Champions Open Houses
Grey Bruce Health Unit, Owen Sound
To recognize future nurse leaders, local nursing students facilitated this open house event focused on the safety and well-being of nurses. Using a 'passport' (see below), attendees moved through different breakout sessions led by fellow nurses with a focus on specific evidence-based, self-care wellness/coping strategies.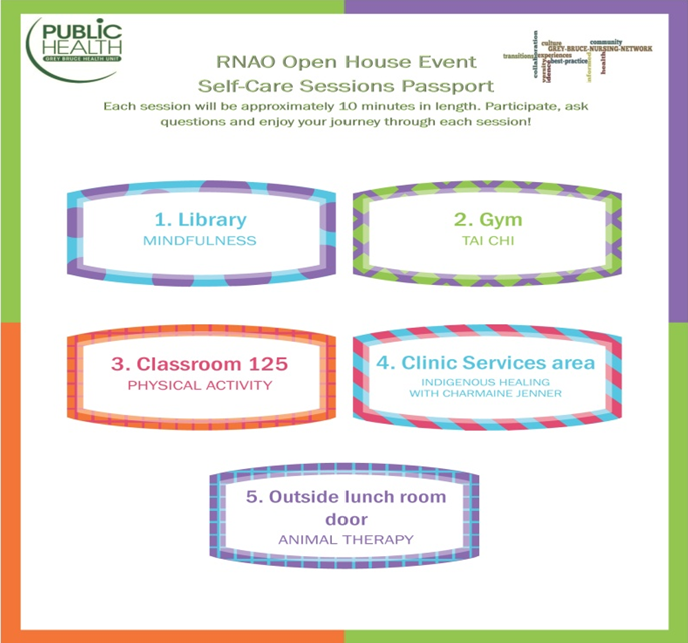 Hôpital Montfort, Ottawa
This open house event had a masquerade theme and was titled, "The Hidden Faces of Health Care." The focus of this event was to explain, in an innovative and artistic way, how health care can at times, be difficult for patients, their families and health-care providers.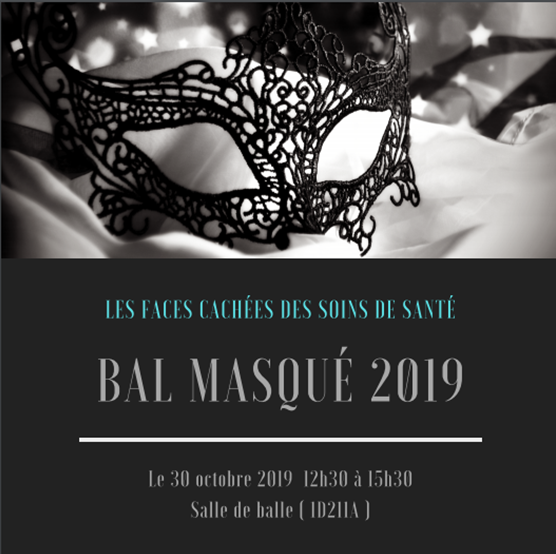 Grove Park Home, Barrie
This Halloween-themed event launched the implementation of RNAO's wound care best practice guidelines (BPG) wherein attendees visited different stations, each with trick-or-treating, to learn more about the Best Practice Spotlight Organization (BPSO) program, Champions, wound care assessment tools, visual aids and the successes of their BPG teams.

FJ Davey Home, Sault Ste. Marie
This come-and-go open house event provided a greater understanding of long-term care, the RNAO best practice guidelines that were implemented and the associated regulations that guide their decision-making, policies and processes. This event provided a great networking opportunity for the surrounding community, the health care sector, local businesses, clients of programs and other long-term care homes.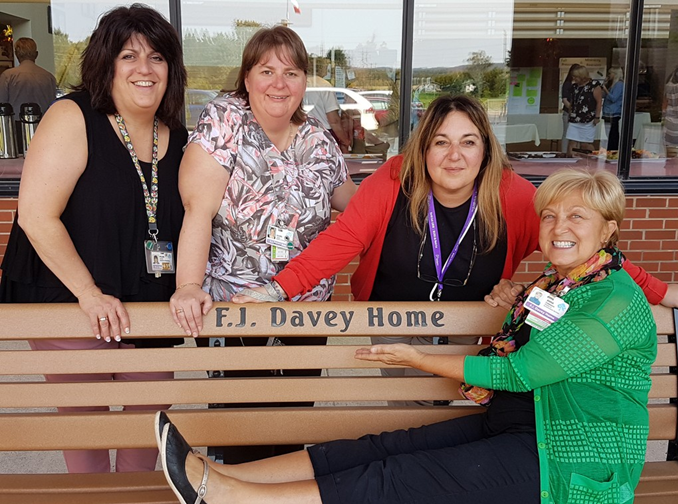 *Currently funding to support BPCN Open Houses has been put on hold pending directives from Public Health officials regarding gatherings of this type to take place*