A virtual success: Recap of RNAO's 19th annual Clinical BPG Institute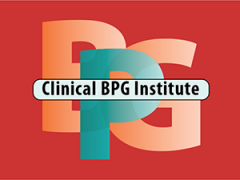 In November and December 2021, RNAO hosted its 19th annual Clinical BPG Institute virtually, featuring five weekly training sessions. This was RNAO's first opportunity to showcase new content from its Leading Change Toolkit™, including evidence-informed tools and strategies to support the implementation of RNAO's best practice guidelines (BPG).
More than 100 individuals participated this year, including nurses, other health-care providers and change agents who are leading change in their organizations. Participants engaged in discussions through breakout rooms and weekly "coffee chats" to support networking and idea-sharing. Each week they received a comprehensive learning package that included key messages, resources, checklists and tools found in the toolkit.
This year's Clinical BPG Institute featured many dynamic presentations from guest speakers across health, academic and social service sectors and members of RNAO's Implementation Science team. The training sessions focused on using elements of the innovative Social Movement Action Framework and the structured process model of the Knowledge-to-Action Framework to achieve and sustain evidence-informed change.
Some feedback from participants about the institute included the following:
"A great way to learn/understand how to implement and sustain BPGs"
"I would recommend the Institute as it clarifies BPSO, makes it a little easier to understand"
"A great learning opportunity"
Planning for the 2022 Clinical BPG Institute is already underway to support more health-care providers and others to develop the know-how to lead change. Watch for details on RNAO's website later this year to secure your spot.