RNAO's ongoing media profile: The August 2022 report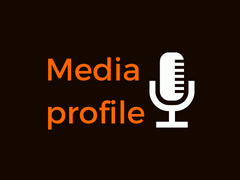 This month, RNAO spoke out about the ongoing nursing crisis, Ontario Disability Support Program (ODSP), the Ontario government's Speech from the Throne and budget, the premiers' Maritimes meeting, and the appointment of Canada's new chief nursing officer (CNO).
Ontario's nursing crisis continues to deepen, and has led to temporary closures of emergency departments and ICU beds. RNAO President Dr. Claudette Holloway reminded listeners of CP24 (Aug. 2) that Ontario went into the pandemic with the lowest RN to population ratio, and urged that the current shortage is "a dire and dangerous situation that needs drastic responses from our politicians." RNAO continues to call on the Ontario government to #RepealBill124 and expedite applications for internationally educated nurses (IEN) eager to be on the frontlines of care. On Aug. 4, Minister of Health Sylvia Jones sent a directive to the College of Nurses of Ontario asking for its detailed plan to expedite applications for IENs.
Bill 124 caps nurses' wage increases at one per cent. On CTV News (Aug. 3), RNAO CEO Dr. Doris Grinspun said "Bill 124 is a heart attack on nurses and other health-care providers." Holloway echoed Grinspun's comments when she told Global News (Aug. 11) "We want to see it repealed now." Bill 124 is causing nurses to leave Ontario or leave the profession altogether. "The competition is brutal," Grinspun told WBFO (Aug. 15). "Either we will have nurses here, or they will go elsewhere." Holloway also said on CTV News (Aug. 30): "You cannot run an effective health system unless you have nurses." If you haven't already, please sign and add your voice to 28,000 – we urge every nurse and others to also share RNAO's Action Alert demanding Premier Doug Ford immediately #RepealBill124.
On Aug. 9, Ontario's legislature resumed with the Speech from the Throne and re-tabling of the spring budget. In a Canadian Press (Aug. 9) story, Grinspun said "We need giant steps to bring us out of this massive shortfall of nurses." Prior to the throne speech and budget announcement, Grinspun met with Minister of Long-Term Care (LTC) Paul Calandra and told QP Briefing (Aug. 8) that "as much as (LTC) was a terrible tragedy during the pandemic, I'm very hopeful it will become the silver lining of this pandemic in terms of some gains we can make." RNAO will continue to meet with the government to provide insight on how to improve health care across the province. One item that was included in the throne speech was an increase to the Ontario Disability Support Program (ODSP) of five per cent beginning in September 2022, with future payments indexed to inflation. Last month, RNAO called for ODSP rates to double to lift people out of poverty. Grinspun told Zoomer Radio (Aug. 10) that RNAO wants ODSP indexed to inflation so people with disabilities can "have the access to the eight per cent, which will make it 13 per cent (in addition to the announced five per cent)." In Ottawa Citizen (July 29), Grinspun said: "It is well known that the social and environmental determinants of health cost human lives. People on ODSP are living in poverty and living undignified lives. Nurses see this every day." Sign and share RNAO's Action Alert to join the call that five per cent is not enough.
On Aug. 18, the government announced its new five-step plan, entitled Plan to Stay Open: Health System Stability and Recovery, to stabilize and revitalize the health system. In the plan, the government commits to investing up to $57.6 million over three years to increase the number of NPs by up to 225 by 2024-2025. On CP24 (Aug. 18), Grinspun said "We are supportive of the initiatives to have more NPs in nursing homes and more NPs and nurses in hospitals." The government will also help with the cost of registration for IENs and retired nurses. "Processing their registration is the real hiccup," said Grinspun to the Canadian Press (Aug. 18). The plan would also see the health system utilizing more private clinics to address the surgery backlog. Grinspun told CTV News Channel (Aug. 18) that she wants "full disclosure on what the minister means" by "private". Agency nursing was also highlighted in the Aug. 18 announcement following media coverage on hospitals' increased reliance on agencies for staff. On AM900 (Aug. 17), Immediate Past-President Morgan Hoffarth said "It costs a lot of money to have agency nurses working in our health-care system…Typically they are paid at a higher rate than the nurses they're working alongside." Adding to Hoffarth's comments, Grinspun told AM800 (Aug. 18) "The system crumbles without nurses… I wish (this plan) had been done 10 years ago, but better late than never." The plan however, did not get rid of Bill 124. Grinspun told CHCH News (Aug. 18) that the bill is "the biggest retention barrier."
On Aug. 21, Premier Ford met with the premier of Nova Scotia one day before the Maritimes premiers' summit to discuss pressures facing their respective health systems, including the shortage of nurses and the solutions needed to ensure care is delivered. On CHCH News (Aug. 21), Grinspun said "I would like them not to discuss privatization as a means for resolving the crisis because it only would aggravate it." She told CBC News: The National (Aug. 22) that "when nurses start to exit the profession, the system crumbles. That's why you have ERs and ICUs closing."
On Aug. 23, the federal government announced the appointment of RNAO member and RN Dr. Leigh Chapman as Canada's new chief nursing officer. On CityNews (Aug. 23), Grinspun said the appointment "will start to rebuild the confidence of the nursing profession that Canada is serious about respect for nurses." Holloway told AM900 (Aug. 24), "We need to have that nursing voice at the table. Dr. Leigh Chapman has a life and career in acute care and community care, and we need to have that representation."
Our media outreach this month resulted in 401 media hits. As always, we will continue to speak out alongside our members, as well as all Ontarians. For more media coverage related to the pandemic, visit our COVID-19 Press Room.