Sign and share RNAO's recent Action Alerts – December 2021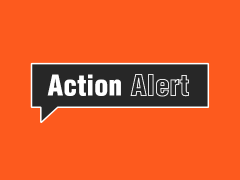 It only takes a couple of moments to sign RNAO's Action Alerts to encourage provincial and federal governments to take action where it's needed most. Every signature helps move the needle on prominent nursing and health-care issues.
If you haven't already, please sign and share the following Action Alerts:
For more information on RNAO's extensive policy work in areas including long-term care, opioid overdose crisis and health system transformation, please visit RNAO.ca/policy.