Sign and share RNAO's Action Alerts – February 2022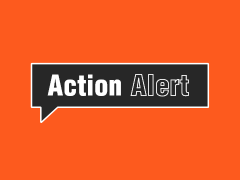 Take action on important nursing and health-related issues by signing RNAO's Action Alerts – a key political advocacy tool. Show your support and make your voice heard – it only takes a few moments.
Sign the following Action Alerts to encourage the federal and provincial governments to take action where it's urgently needed:
Once you've signed it, share the Action Alert on your social media channels to encourage your followers to also add their voices.
For more information on RNAO's extensive policy work in areas including long-term care, opioid overdose crisis and health system transformation, please visit RNAO.ca/policy.