RNAO responds to the Ontario government's proposed Plan to Stay Open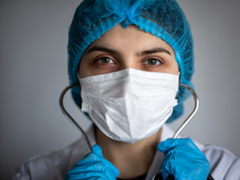 On March 29, the government announced legislation with initial steps to begin addressing Ontario's nursing crisis, including reducing barriers for internationally educated nurses (IEN), tuition reimbursement for nursing graduates who commit to practise in underserved communities, and additional funding to improve clinical learning environments.
RNAO has been advocating for the expedited application process for IENs to help alleviate pressures on the health system, and welcomes the announcement to amend the process. "IENs can make significant contributions to Ontario's health system in their capacity as nurses," RNAO CEO Dr. Doris Grinspun.
In terms of the government's promise to add more beds to the health system, RNAO President Morgan Hoffarth says "This doesn't get at the root of the nursing crisis we are experiencing. Adding beds is fine, however, you have to ensure you have the requisite number of RNs to care for the patients who will occupy these additional beds." RNAO continues to urge the government to #RepealBill124 to retain nurses in Ontario. Please add your voice to 20,000 nurses who are calling to #RepealBill124.