Nurses gather in Toronto to rally: #RepealBill124
On this page:
On Nov. 14, nurses took action and spoke up against Bill 124 – legislation that limits wage increases to one per cent and is a disgrace to nurses and other public sector workers.
Organized by Nursewithsign416 (@NurseWithSign on Twitter), RNAO CEO Dr. Doris Grinspun, President Morgan Hoffarth, President-Elect Claudette Holloway, RNAO members, as well as other public sector workers, participated in the rally to #RepealBill124.
Despite nurses' tireless efforts to care for Ontarians over the course of the pandemic, nurses' incomes are not keeping up with the cost of living. The lack of respect implied in Bill 124 is triggering many RNs to leave Ontario. Bill 124 must be repealed as an immediate first step for RN retention in the province.
"We are not heroes, we are health-care professionals and we deserve respect," Dr. Grinspun said to media during the rally. Watch Dr. Grinspun's full remarks on Twitter. Dr. Grinspun also announced that nurses are giving Premier Ford 30 days to repeal Bill 124, with the countdown beginning at the rally.
It was a cold, rainy day, but nurses, nursing students and supporters gathered in Nathan Phillips Square to express their outrage towards Bill 124 and to call on Premier Doug Ford to immediately repeal it. Many rally-goers held up signs, including ones that read:
"Nurses are the backbone of health care. Abolish Bill 124."
"Senior RNs are leaving the profession. Who will be skilled enough to care for you when you are sick?"
"Honk for better pay for nurses"
"I'm worth more than 1%"
"If you call us heroes, pay us like one"
"No nurses = no health care"
Thank you to everyone who participated in this rally. Please continue to speak out about why Premier Ford must immediately #RepealBill124. #StandingWithNurses
For more details about the rally, read RNAO's media advisory and watch RNAO's public service announcement as well as the Small Talk episode.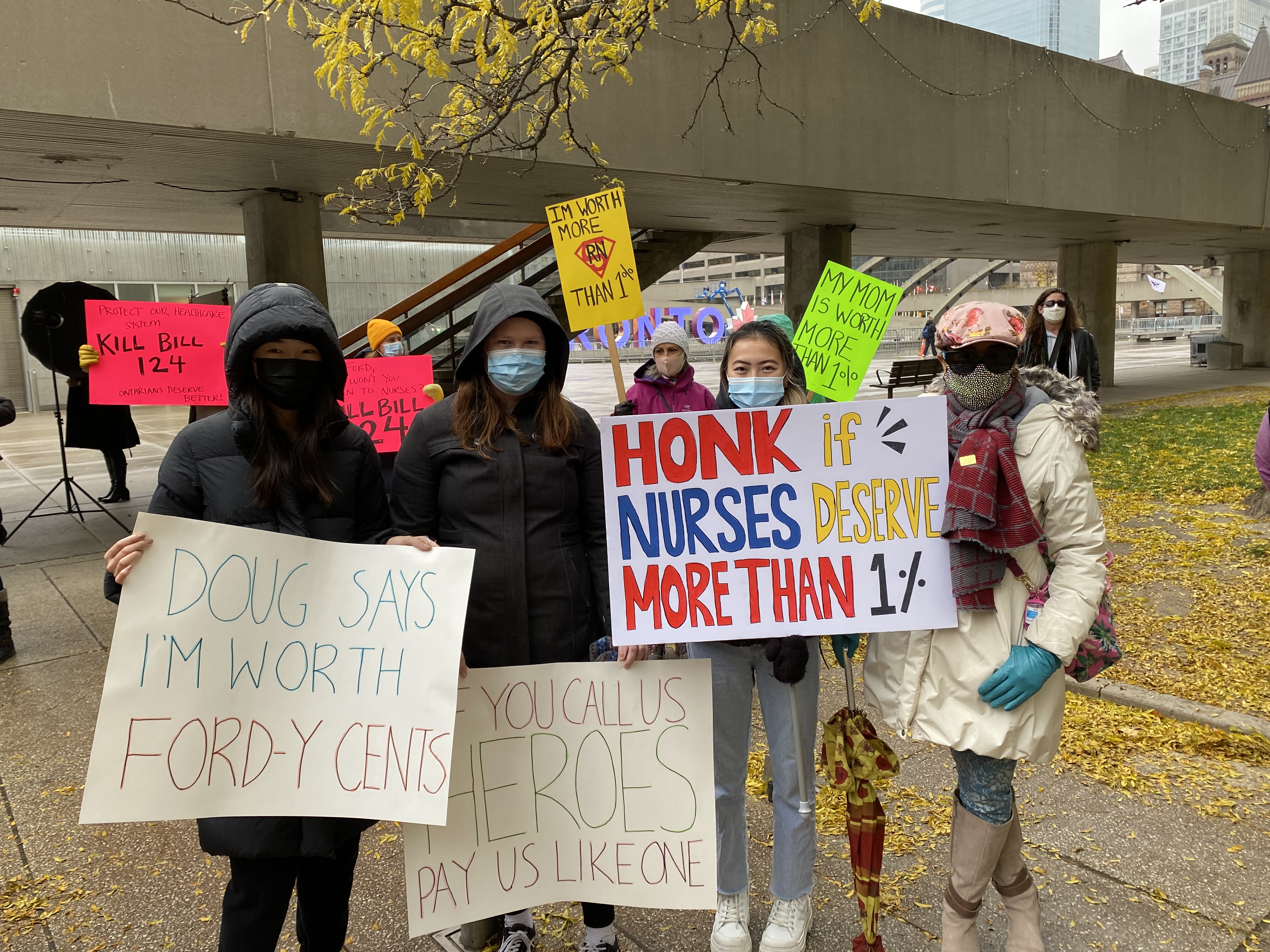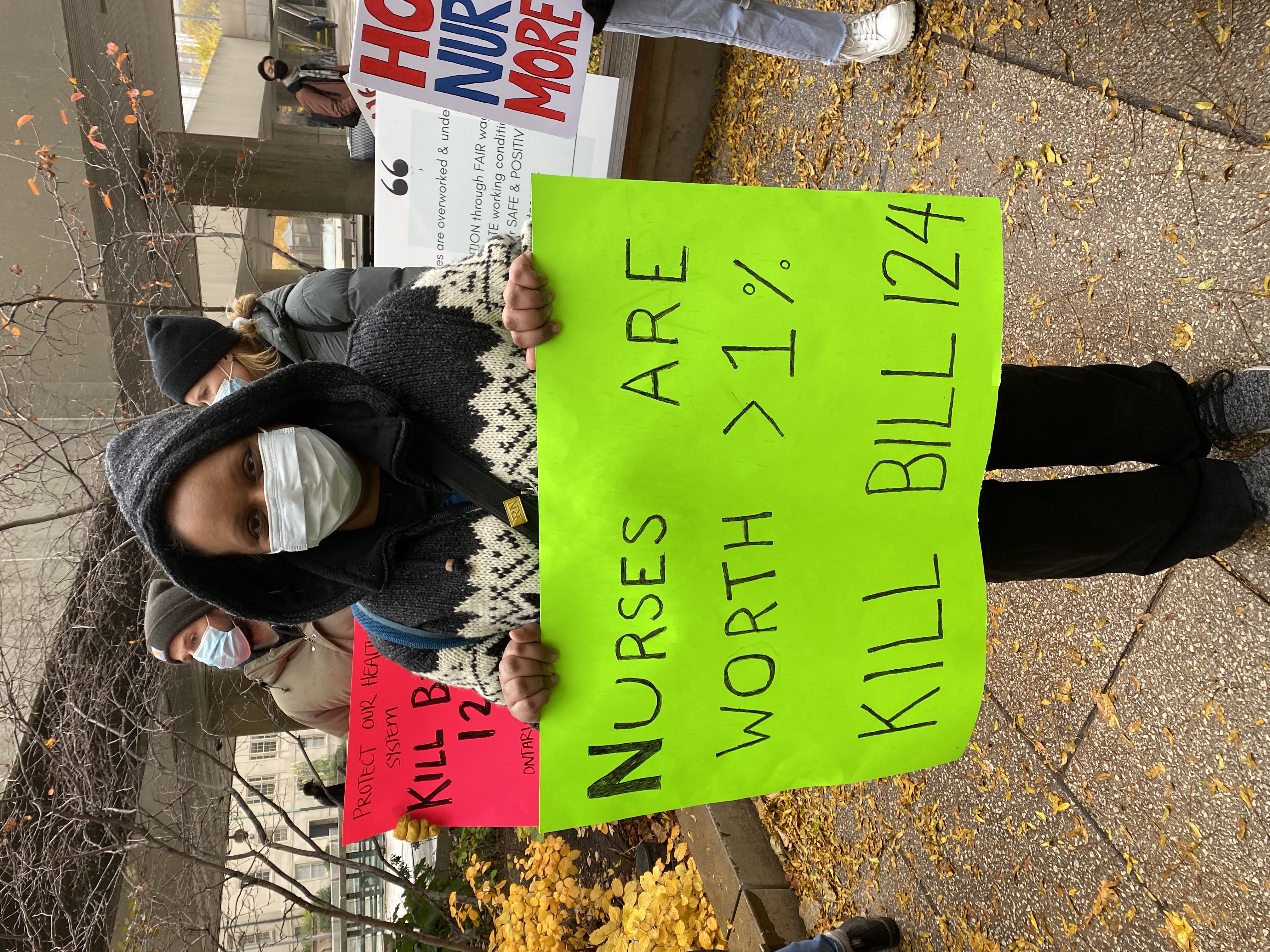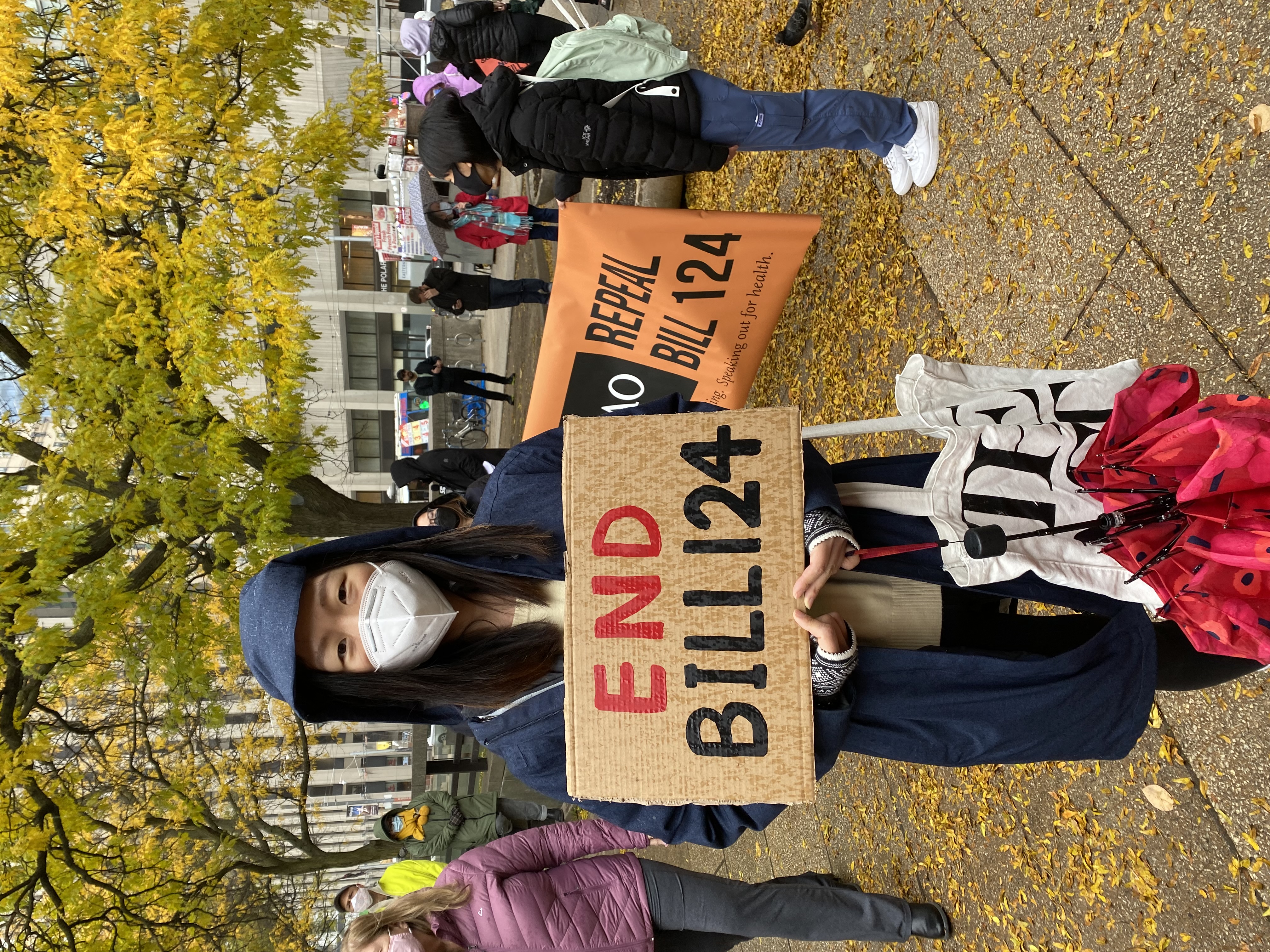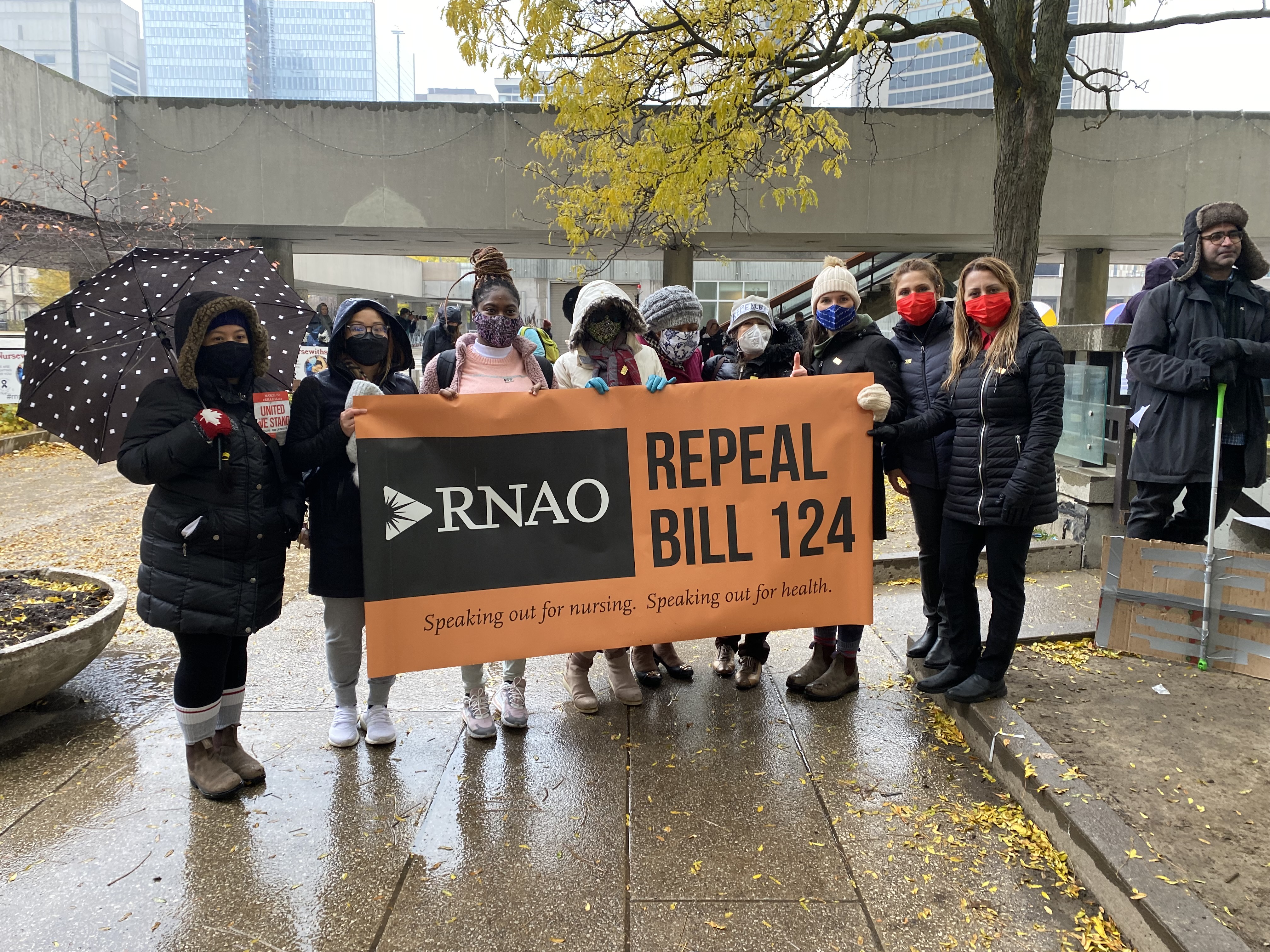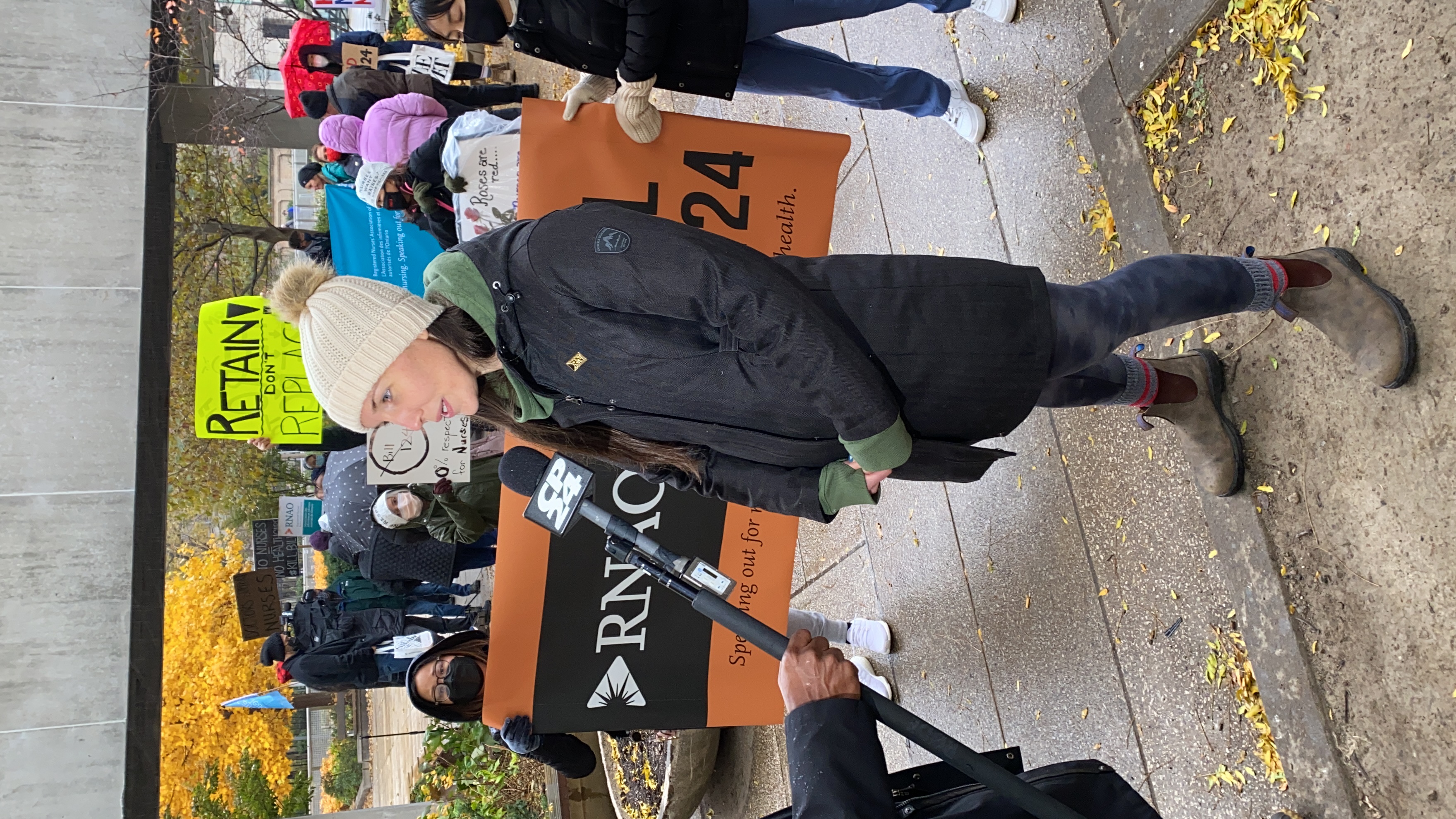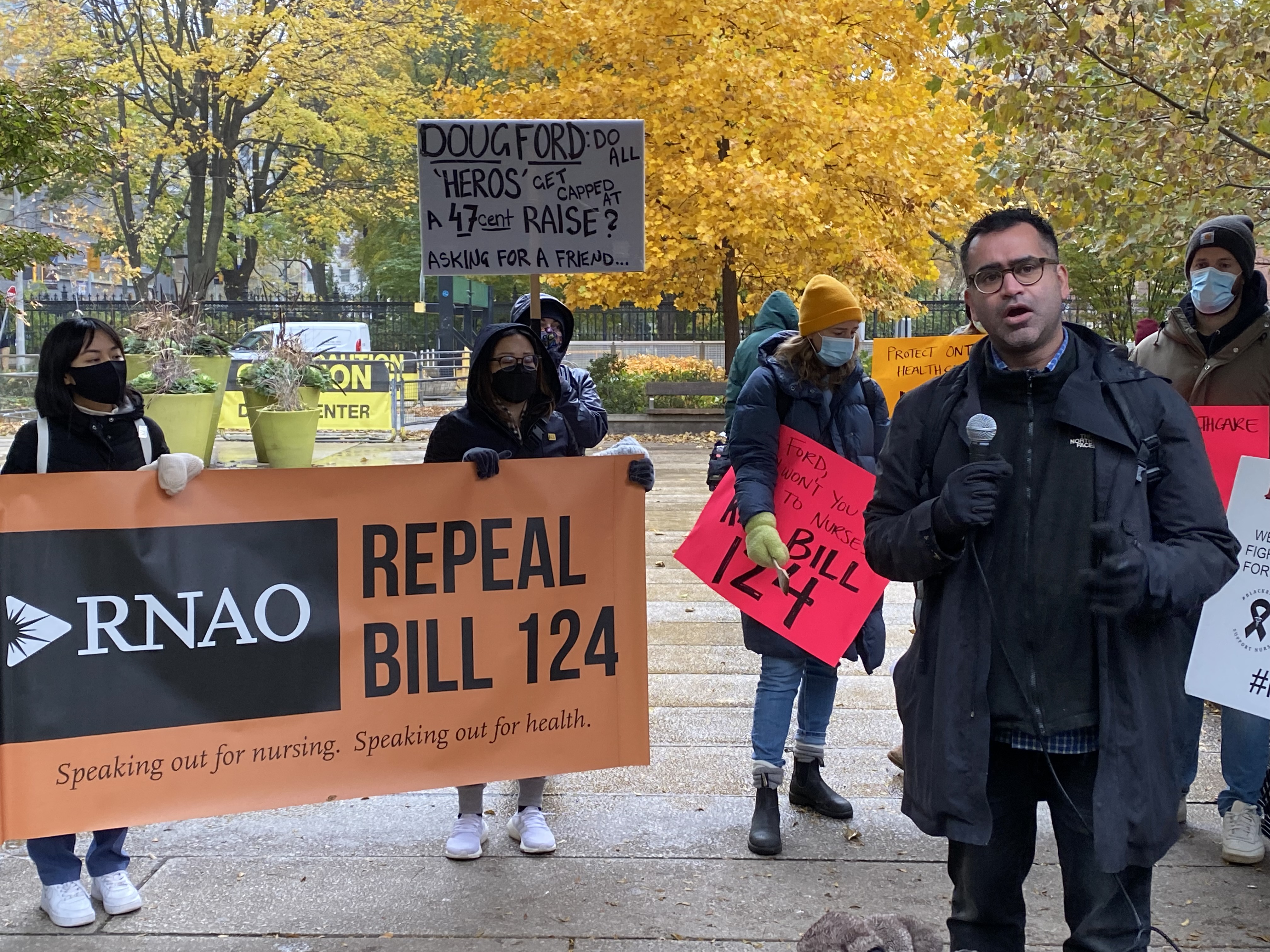 RNAO and its members have been mentioned in a number of media stories regarding Bill 124, including the following:
Sign and share RNAO's Action Alert: Repeal Bill 124, premier!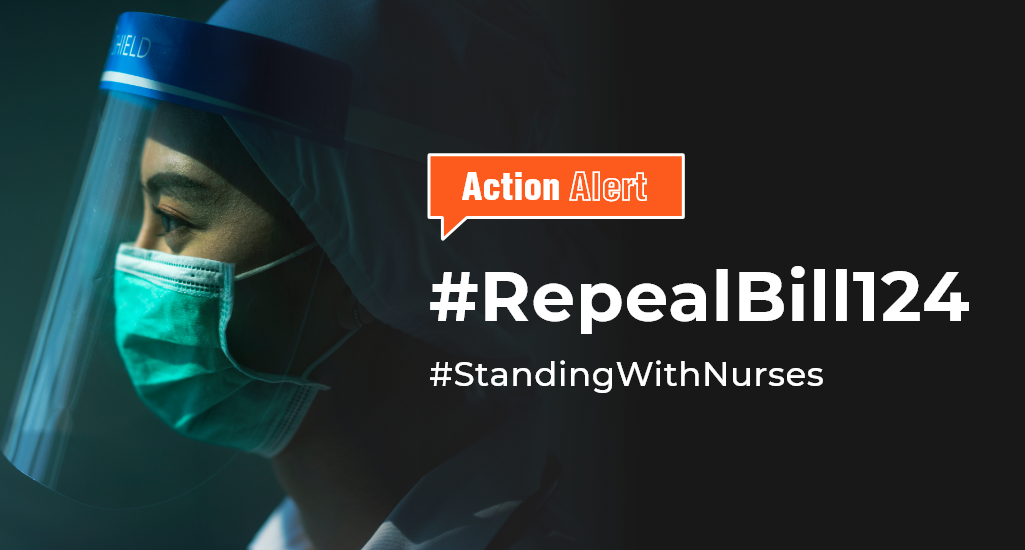 On Nov. 29, RNAO sent an open letter to Premier Ford to repeal Bill 124.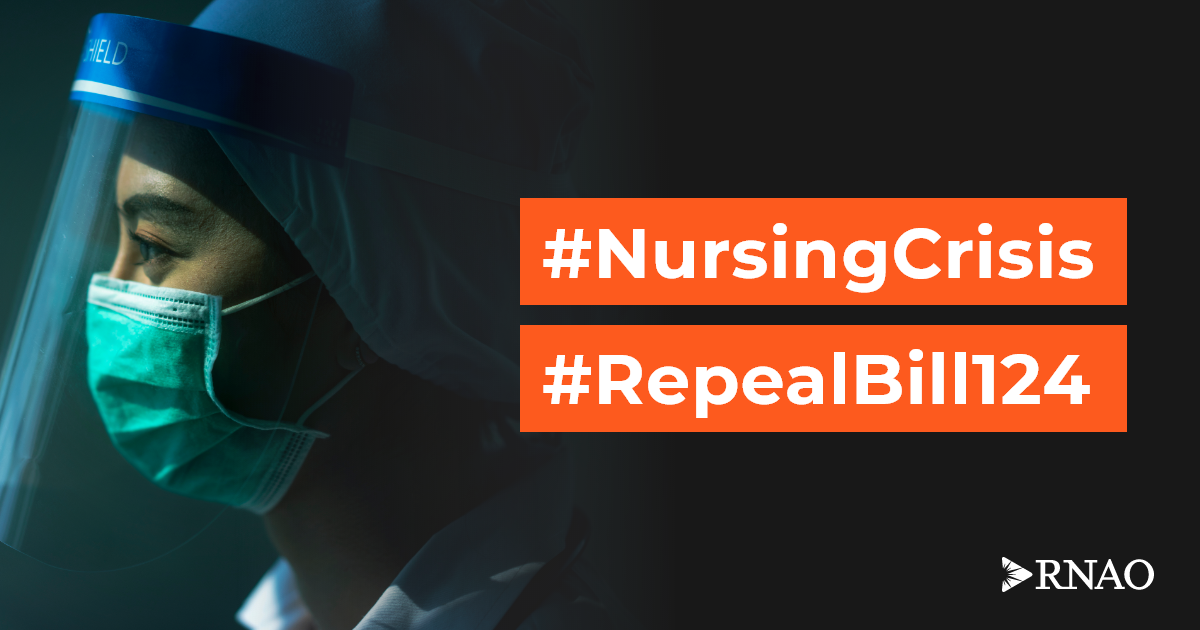 Ontario's understaffing crisis: Impact and solution
For decades, Ontario has had an RN understaffing problem. The COVID-19 pandemic has ushered in a new, deeper crisis in RN staffing. Nurses have been resilient in the face of inordinate stress throughout the pandemic, and have had to find ways to adapt and reach out for help when necessary. Yet, there are limits to what nurses can endure, and for how long. Many RNs have reached or crossed that limit and have left their jobs. Some have left Ontario or
the profession altogether. And others plan to depart the profession post-pandemic. The magnitude of these departures is significantly greater than ever before. RNAO insists on urgent action from health-system employers and government. At risk is the effective functioning of Ontario's health system, the health of Ontarians, and the future of nursing in Ontario. Retention and recruitment must be aggressive.
Read and download the full political action bulletin online.