New membership category: Internationally educated nurse associates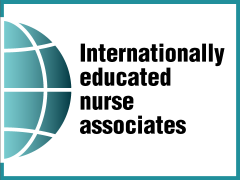 RNAO has always been a strong advocate when it comes to Internationally educated nurses (IEN) who decide to make Ontario home. During RNAO's 97th Annual General Meeting, CEO Dr. Doris Grinspun announced RNAO's new membership category: IEN associates.

Who qualifies?
Any RN/NP in a jurisdiction outside of Canada who:

resides in Canada and is not yet registered as a nurse in Ontario
has applied to the College of Nurses of Ontario (CNO) for registration as an RN or NP and has received an application number from the CNO in respect to that application
is not eligible for status as an undergraduate nursing student associate
Beginning July 1, 2022, IENs who qualify will be able to join RNAO for $21.60. They will have access to exclusive member benefits, such as career counselling and resources, networking opportunities with RNs, NPs and other nursing students, involvement at provincial, local or interest group levels, and Recognition Awards.