New In Focus: Nurses' health and wellbeing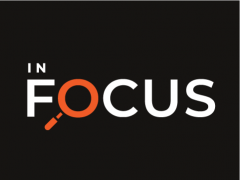 RNAO unveiled its new In Focus web page at a webinar during Nursing Week 2022. The new In Focus showcases RNAO's advocacy, initiatives and partnerships on Nurses' health and wellbeing.
RNAO's In Focus is constantly evolving and features three layers to categorize topics: RNAO and health equity, health system transformation and leading change. The nurses' health and wellbeing In Focus is part of the health system transformation layer, as it outlines solutions and strategies to support Ontario's nurses.
At the centre of the new In Focus is RNAO's latest report Nursing Through Crisis: A Comparative Perspective, which features the findings of several surveys where nurses' perspectives of working through the COVID-19 pandemic were examined and outlines urgent recommendations for government, health employers, educators, nursing and other associations to act on. The report also features four new RNAO programs to retain and recruit Ontario nurses, and aid in the health of wellbeing of nurses. All of this information is included on the new Nurses' health and wellbeing and RNAO In Focus, which also features updated information on how members are mobilizing change through resolutions, RNAO's partnerships and engagement, applicable policy work, capacity building, and more.
Explore RNAO's In Focus now.