New In Focus: 2SLGBTQI+ and RNAO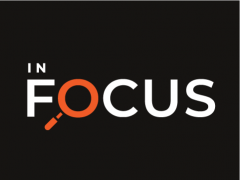 To commemorate Pride Month, RNAO released its latest In Focus theme web page on June 24 – 2SLGBTQI+ and RNAO. Under the health equity theme, this In Focus topic highlights RNAO's work and advocacy toward appropriate, accessible health care for 2SLGBTQI+ communities.
As a proud ally to 2SLGBTQI+ communities across Ontario, RNAO recognizes that the injustices experienced by 2SLGBTQI+ communities remain deeply ingrained in the health system and in workplace settings, academic institutions, professional associations and other structures affecting health and wellbeing. RNAO is committed to continue working with these communities to create change through advocacy, support and education.
The letters in the acronym stand for Two-Spirit, lesbian, gay, bisexual, trans, queer and intersex people. The "+" is meant to be inclusive of other people who identify as a sexual or gender minority, for example, asexual, non-binary, pansexual and those questioning their sexual orientation, gender identity or gender expression.
The 2SLGBTQI+ and RNAO In Focus highlights the extensive work on this topic, including:
Visit the new 2SLGBTQI+ and RNAO In Focus. Explore all of RNAO's In Focus topics at RNAO.ca/in-focus.
Toronto Pride Parade
Every year, RNAO and its members participate in pride festivities across Ontario. On June 26, RNAO CEO Dr. Doris Grinspun and members marched in the Toronto Pride Parade for the first time since 2019 alongside thousands of other participants.
Watch the Pride Month edition of Small Talk featuring Dr. Paul-André Gauthier, president of Rainbow Nursing Interest Group.