Join RNAO's team: October 2022 job openings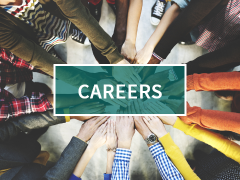 RNAO is a growing organization with potential opportunities for you to join its collaborative, professional and friendly team.
There are many benefits to working at RNAO, including health and dental, short-term disability, long-term disability, vacation and sick time coverage, top-up for mat leave, professional development, and being a member of Healthcare of Ontario Pension Plan (HOOPP).
Consider applying for one of RNAO's open positions or sharing the job description with a qualified colleague. Current openings include:
For more information about joining RNAO's team, updated job listings, applications deadlines and more, please visit RNAO's website.