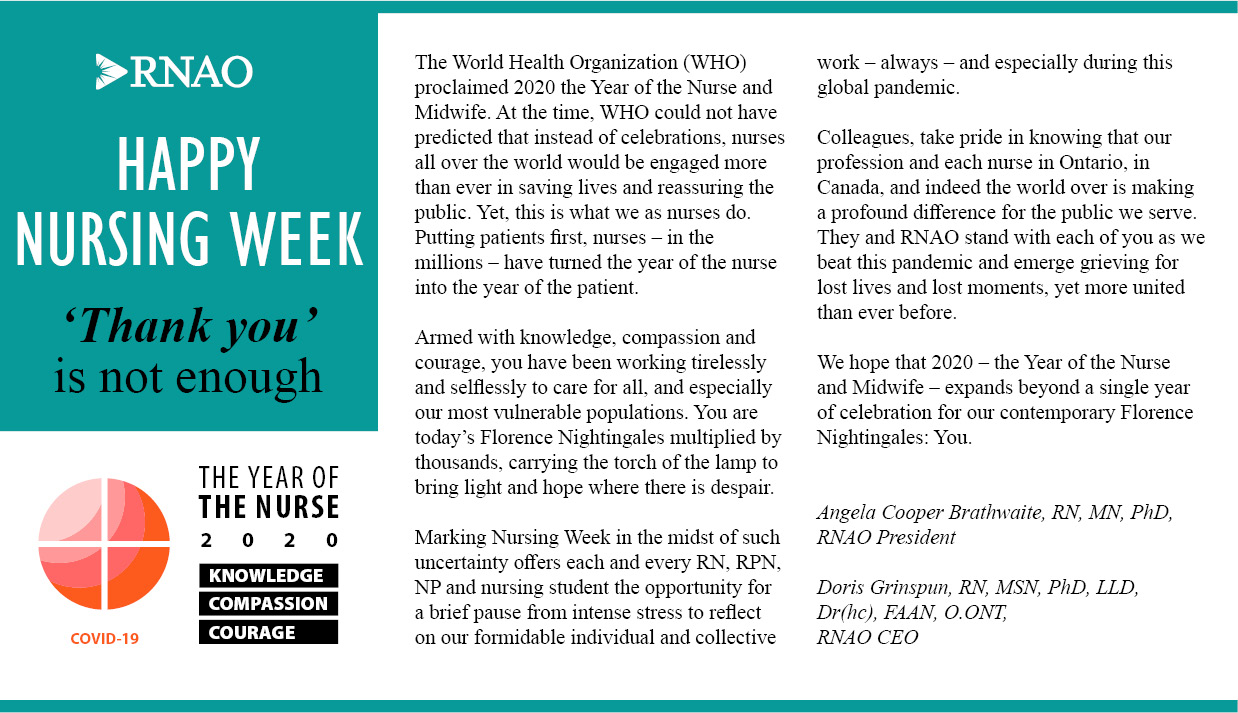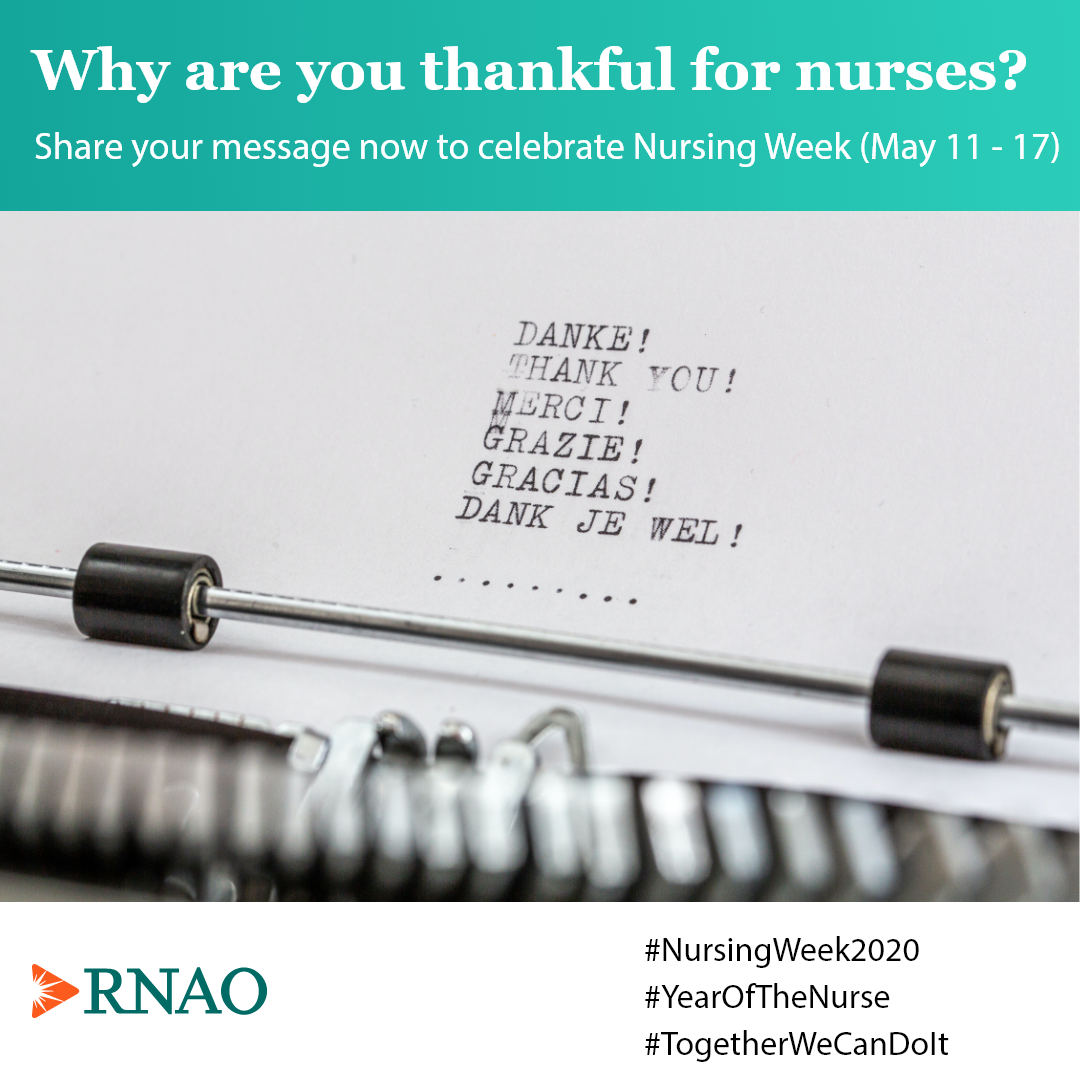 Nursing Week 2020: Thank You Nurses Social Campaign
During Nursing Week (May 11 - 17), we're asking people to help us celebrate on social media by sharing personal thank you messages to nurses. If you're a nurse, tell us why you're thankful to your colleagues and/or your profession. Once we receive your message on social media, we'll transform it into a bright, colourful graphic and share it on our social platforms to spread positivity throughout the week.
To participate, please share your message on Twitter, Instagram or Facebook, tag us and include the following hashtags: #NursingWeek2020 #YearOfTheNurse #TogetherWeCanDoIt
Then, stay tuned for the transformed version of your message!
Thank you in advance for helping us celebrate the incredible knowledge, courage and compassion of nurses!
Twitter: @RNAO
Instagram: @registerednurses
Facebook: @RNAOHomeOffice