Small Talk episodes – August 2022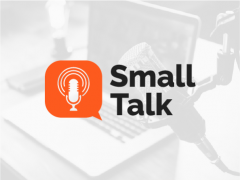 RNAO's Small Talk is a video segment to facilitate conversations about current health-care issues with RNAO members, as well as members of RNAO's board of directors and assembly of leaders.
In August, the following episodes were shared:
Aug. 5: RNAO member and retired RN Una Ferguson and her son, Scott, discuss the difficulties associated with the Ontario Disability Support Program (ODSP)
Aug. 26: RNAO President Dr. Claudette Holloway and CEO Dr. Doris Grinspun discuss why the Ontario government must immediately #RepealBill124.
Aug. 31: On International Overdose Awareness Day, RNAO spoke with RNAO spoke with people who have experienced the impacts of addiction, including Scott Ferguson, Kathy Moreland and Dr. Leigh Chapman.
For more videos and updates, subscribe to RNAO's YouTube channel and follow RNAO on Twitter.