Sept. 12-28, 2022: Join us for our #FallTour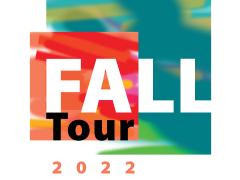 Do you have questions or thoughts about the nursing crisis? Do you have an experience to share as an RN, NP or nursing student?
Share them during RNAO's eighth annual Fall Tour. President Dr. Claudette Holloway, CEO Dr. Doris Grinspun and Immediate Past-President Morgan Hoffarth will be connecting with members across the province to hear your views, questions and concerns related to your practice or the health system in general.
The pandemic has demanded much from you and we thank you for your ongoing commitment. The nursing crisis threatens our health system and demands action from the provincial government on several fronts. We must ensure competitive compensation for nurses and address concerns about workload, stress and burnout. We also need to build career paths for nurses. These solutions are contained in a report we issued in May called Nursing Through Crisis: A Comparative Perspective. In addition to our relentless advocacy to #RepealBill124 and our calls to expedite the application process for internationally educated nurses, we have solutions to help build those career paths for nurses that are needed to keep nurses engaged in the profession and here in Ontario.
Another highlight during the past year was the release of the Black Nurses Task Force report.
Participating chapters, regions without a chapter and interest groups will be hosting either a virtual or in-person visit for members and non-members to attend. Join the conversation by using the hashtag #FallTour in your social media posts.