RNCareers.ca: RNAO's official career site for employers and jobseekers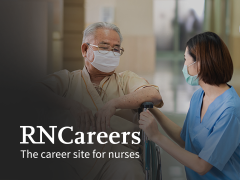 RNCareers.ca is a key resource in finding your next job opportunity. We specialize in all levels of nursing and host NP, RN, RPN and PSW positions in clinical and non-clinical roles.
Whether you're an employer or a jobseeker, RNCareers.ca offers an optimized user experience to help you post or find a nursing job in a number of positions, including executive, administrative and management roles.
If you're an employer, you can use RNCareers to post open positions, access RNAO's exclusive resume database and get top quality applicants with automated pre-screening.
If you're a health-care professional looking for your next career move, open a free account on RNCareers to upload your resumé, activate job alerts and land your dream job.
Visit RNCareers.ca today.