RNAO responds to latest government measures to slow the spread of Omicron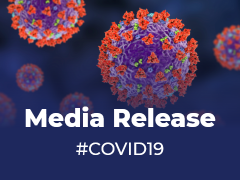 Last week, as the number of COVID-19 cases related to the Omicron variant rapidly increased, the Ontario government announced new measures to minimize the spread, including expanding eligibility for booster doses, providing free rapid antigen tests to Ontarians and lowering capacity limits in certain settings.
In its Dec. 15 media release, RNAO calls for the government to also implement the following measures immediately:
make N-95 masks available immediately to all health-care workers across the system, starting with those in long-term care homes and retirement homes – given that COVID-19 is airborne
mandate vaccinations (three doses) for all health-care workers and all education staff
make public health units responsible for providing vaccine waivers to relieve family physicians and nurse practitioners from that burden, and incorporating these waivers into the QR system
impose additional capacity limits for public venues and private gatherings, and reinforcing the need for vaccine verification in public venues
repeal Bill 124 immediately to retain nurses in Ontario's health system
In response to the government's additional measures announced on Dec. 17, including lowering gathering limits to 10 indoors and 25 outdoors, introducing a 50 per cent capacity limit in select indoor settings (e.g., restaurants/bars, personal care services, shopping malls), and prohibiting food and drink services at sporting events, concert venues, theatres and other similar venues, RNAO said in its media release that the new measures are not enough to blunt Omicron's force.
In RNAO's response, CEO Dr. Doris Grinspun says: "Capacity limits provided today are too generous given the millions of Ontarians over the age of 18 still in line to get booster shots, and the demand for boosters outstrips our capacity to deliver them quickly…Not only are (nurses) running on empty, they are working for less pay because of Bill 124, legislation that caps nurses' salaries to just one per cent."
Visit RNAO's newsroom for a full list of media releases, advisories and statements.