RNAO-LAP Webcast: Legal Issues Related to Social Media Use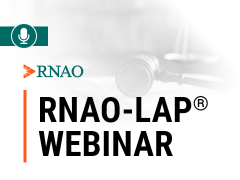 As members of a regulated health profession, RNs and NPs need to consider the implications of social media for their profession, including their accountabilities to the College of Nurses of Ontario. Join the RNAO-LAP webcast on June 22 at 12 p.m. ET to learn about legal issues related to activities on social media.
This RNAO-LAP webcast is a legal education session designed to help participants consider the possible impact of their online lives and their social media communications for the workplace and their profession. Rebecca Jones, lawyer with Ryder Wright Blair & Holmes LLP, and Mara Haase, RNAO-LAP administer, will lead the session.
Learn more and register for free online.