RNAO CEO Dr. Doris Grinspun recognized with lifetime achievement award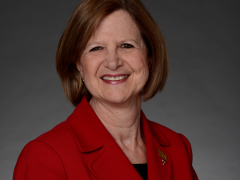 We are thrilled to congratulate our fearless leader, Dr. Doris Grinspun, for receiving the 2021 Nell J. Watts Lifetime Achievement in Nursing Award from the Sigma Theta Tau International Honor Society of Nursing's board of directors.
RNAO issued the following media release recognizing our CEO for her exemplary achievements: RNAO CEO Dr. Doris Grinspun receives Lifetime Achievement Award from Sigma International
Please take a moment to read and share the media release, and also retweet RNAO's tweet, and Doris' acceptance speech.
Felicidades Doris!